Sonipat (Haryana), July 15 (IANS) The relay of Indian Army's Victory Flame, lighted in New Delhi to mark the 20th anniversary of Kargil Vijay Diwas, on Monday made its first halt at the O.P. Jindal Global University (JGU) here.
The torch relay that started from the National War Memorial on Sunday is enroute to Dras in Jammu and Kashmir where it will merge with the eternal flame at the Kargil War Memorial.
The flame will traverse through 11 towns and cities before reaching Dras where Indian Army personnel and families of the martyrs will pay tributes.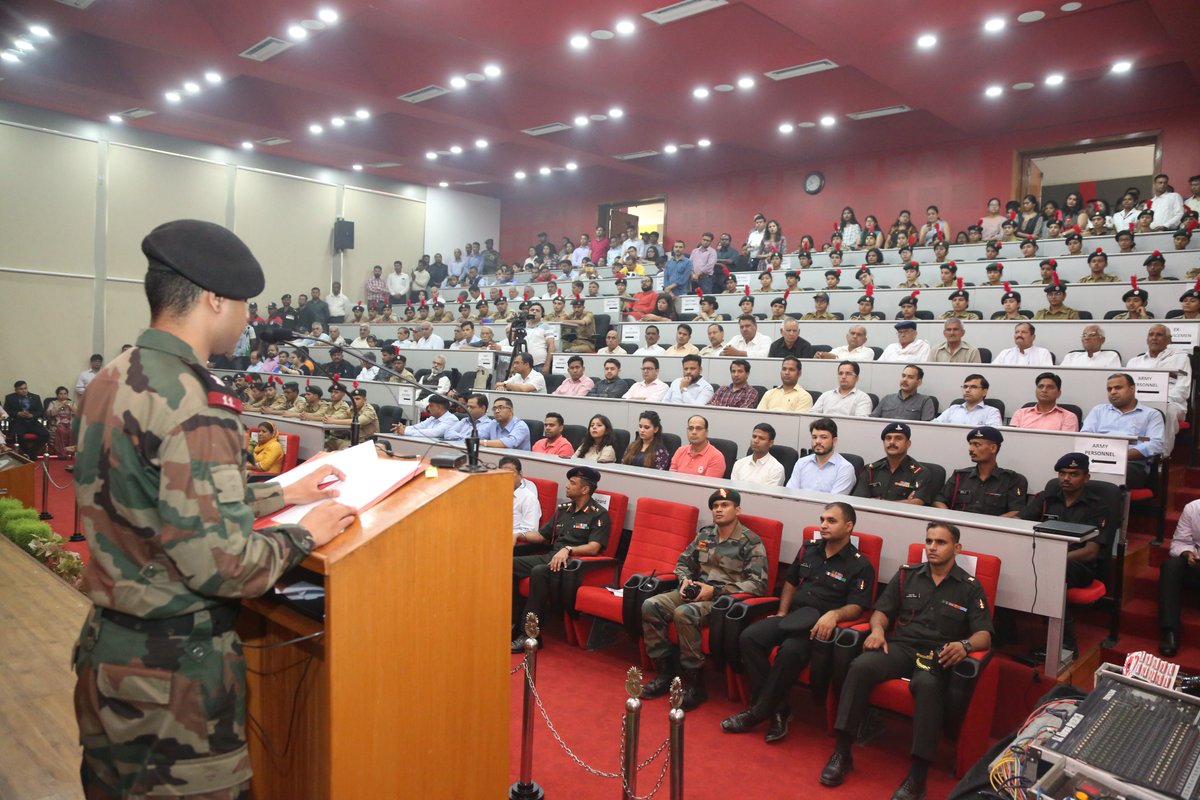 Receiving the flame, Professor Y.S.R. Murthy, Registrar, JGU said: "Pride, honour and inspiration are the three pillars on which we mark today's commemoration, together as a nation. The academic fraternity of JGU extends a warm welcome to the victory flame."
Lt. Gen Rajesh Kochhar (retd), Senior Director, Jindal Institute of Leadership Development and Executive Education (JILDEE), said: "We, at JGU, are very proud to host this event to mark the 20th anniversary of the successful culmination of 'Operation Vijay'."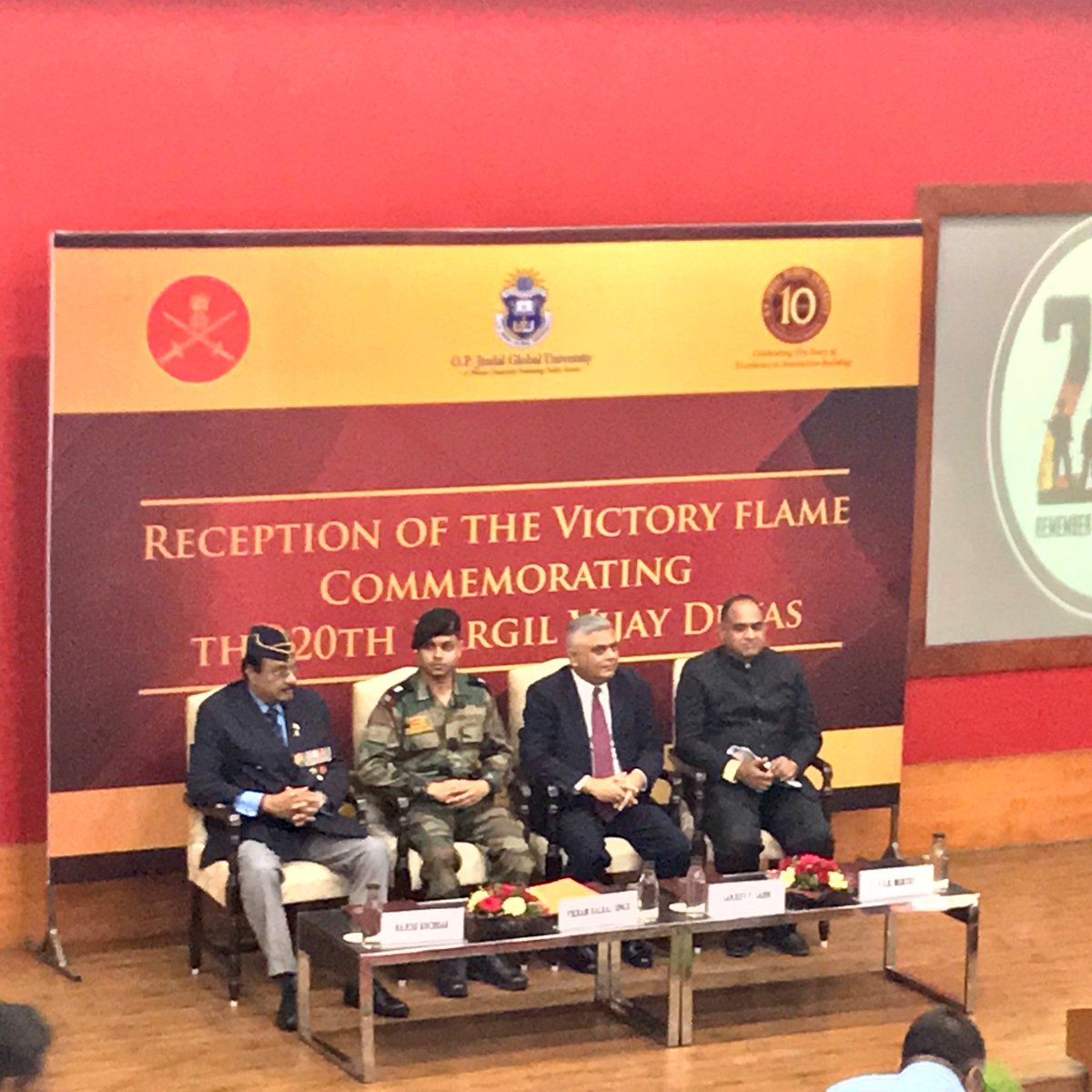 The Indian Army launched Operation Vijay in May 1999 to evict the Pakistani Army who intruded into India's side of the Line of Control in the Kargil sector.
The fighting ceased was on July 26, 1999. The day since then is celebrated every year as 'Kargil Vijay Diwas'.