New Delhi, Apr 8 : Telugu Desam Party (TDP) parliamentarians were today detained by police when they tried to protest near Prime Minister Narendra Modi's residence at 7 Lok Kalyan Marg here demanding special category status for Andhra Pradesh.
The decision to protest was taken after the party MPs held meeting at Rajya Sabha member and former union minister Y S Chowdary's residence in the morning to decide future course of action.
However, all the leaders were detained on the way to PM's residence by the Delhi Police and CRPF.
"The prime minister is the person to take decisions on SCS. He has to fulfil his promises and that is why we want to raise our demands with him," MP Jaydev Galla said.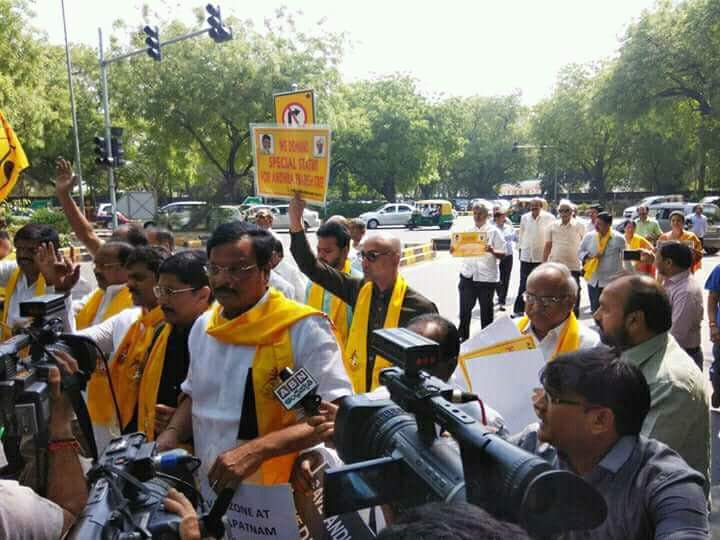 The Telugu Desam Party withdrew its ministers in the union cabinet and walked out of the NDA after the BJP-led Centre denied special category status to Andhra Pradesh.
The TDP had issued no-confidence motion notices against the government.
However, it was never taken up for discussion due to continuous disruptions in the Parliament.
Meanwhile, YSR Congress Party leaders continue their indefinite hunger strike here for the third day for the same demand of special category status to Andhra Pradesh.