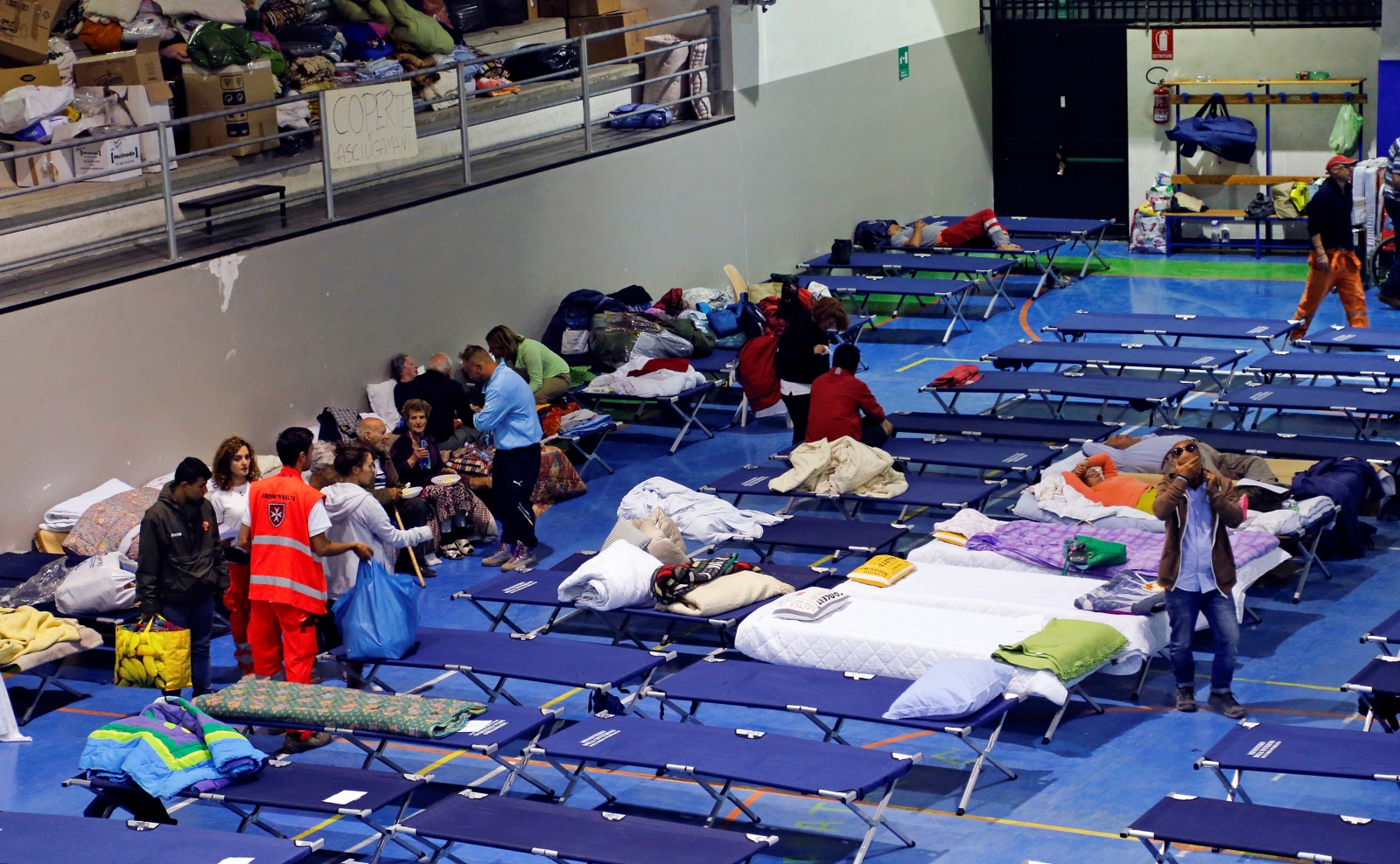 Rome, Oct 27 : Italy declared a state of emergency on Thursday after two strong earthquakes struck the central Apennines and said it had earmarked 40 million euros for the disaster.
Premier Matteo Renzi was due to visit the area of central Italy where the quakes late on Wednesday panicked residents, allegedly causing one to die of a heart attack, slightly injured dozens, badly damaged many buildings, knocked out power lines and left thousands homeless.
Wednesday magnitude 5.4 quake struck near Visso in the Marche region's Macerata province and was followed by a 5.9 magnitude tremor in the same area two hours later.
The quakes were felt in the capital Rome and other cities hundreds of miles away.
The quake area has been rattled by hundreds of aftershocks since Wednesday and there were three more tremors with magnitudes of above 4 on Thursday.
Across the region, hospitals, a university residence, a care home and the prison in the badly damaged hilltop town of Camerino were evacuated, while schools remained closed on Thursday as safety checks were carried out.
Visso is 70 km northwest of Amatrice, which was flattened in a magnitude 6.2 quake that devastated towns in the same region on August 24, killing at least 297 people, two-thirds of them in Amatrice.
Historic buildings have been damaged in Wednesday's quake zone, the rugged Sibilillini mountain range, which straddles the central regions of Marche and Umbria and is located about 120 km northeast of Rome.
Tearful residents filed past the 15th-century church of San Salvatore in the village of Campi di Norcia, which was razed by Wednesday's quakes, and an a historic church in the town Norcia was partially destroyed.
Rescue teams have been struggling to reach some areas but officials say the situation is not "catastrophic".