A pedestrian bridge stretching across a street on the Florida International University campus in Miami collapsed Thursday afternoon, killing multiple people, according to the Florida Highway Patrol.
Aerial footage showed first responders tending to victims on the scene, searching for people in the rubble and loading others on stretchers into ambulances.
Five to six vehicles were crushed in the collapse, the highway patrol said.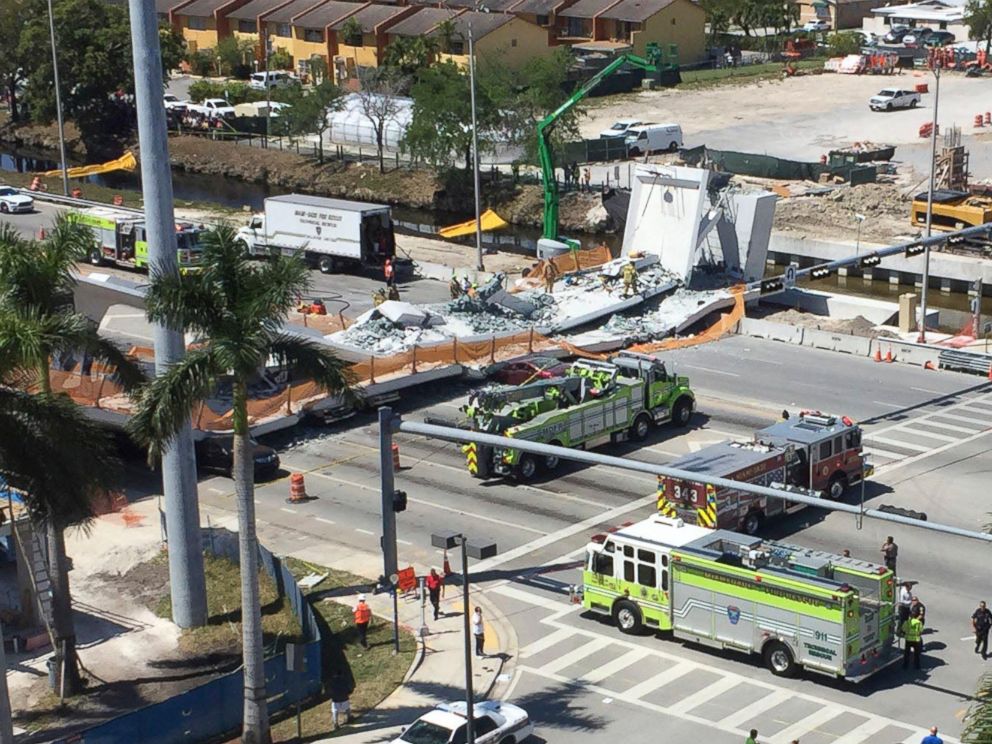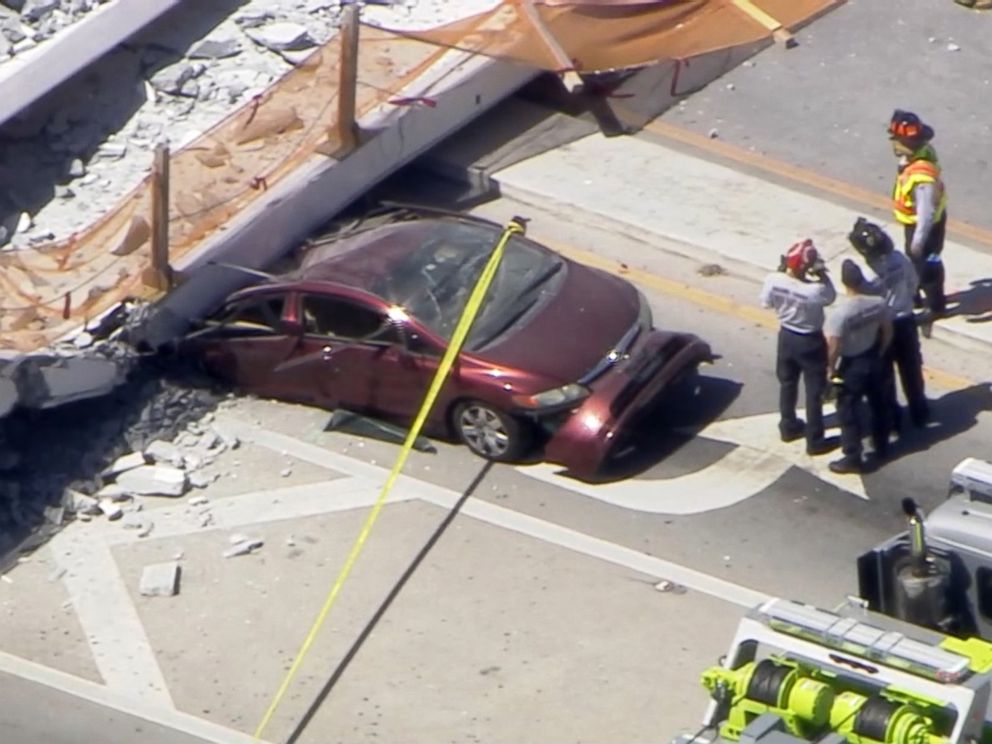 Witness Tiona Page told the media that the screams coming from the cars were "terrifying."
"As soon as I looked outside, I saw dust flying everywhere," she said. "I knew the bridge had collapsed." Bystanders rushed in to help those trapped, but struggled to dig through the rubble.
It was not immediately clear what led to the collapse.
The street that the bridge stretches over, 8th Street, is a busy seven-lane road that runs from downtown Miami all the way to the Everglades. Students and faculty had been calling for a bridge at the crossing of 8th Street and 109th Street, where pedestrians were required to cross through heavy traffic, The Miami Herald reported.