In a never-seen-before turn of events at the Supreme Court, senior advocate Rajeev Dhavan has written to Chief Justice of India Dipak Misra, saying he is quitting practice because of "humiliation in court".
Dhavan, in his letter, complained of a "humiliating end" to the case of allocation of power between the Delhi government and the Lieutenant Governor, compelling him to "give up court practice".
Dhavan was one of the senior lawyers appearing in the case on behalf of the Delhi government. The last date of hearing in the case had witnessed some heated arguments before a bench headed by the CJI.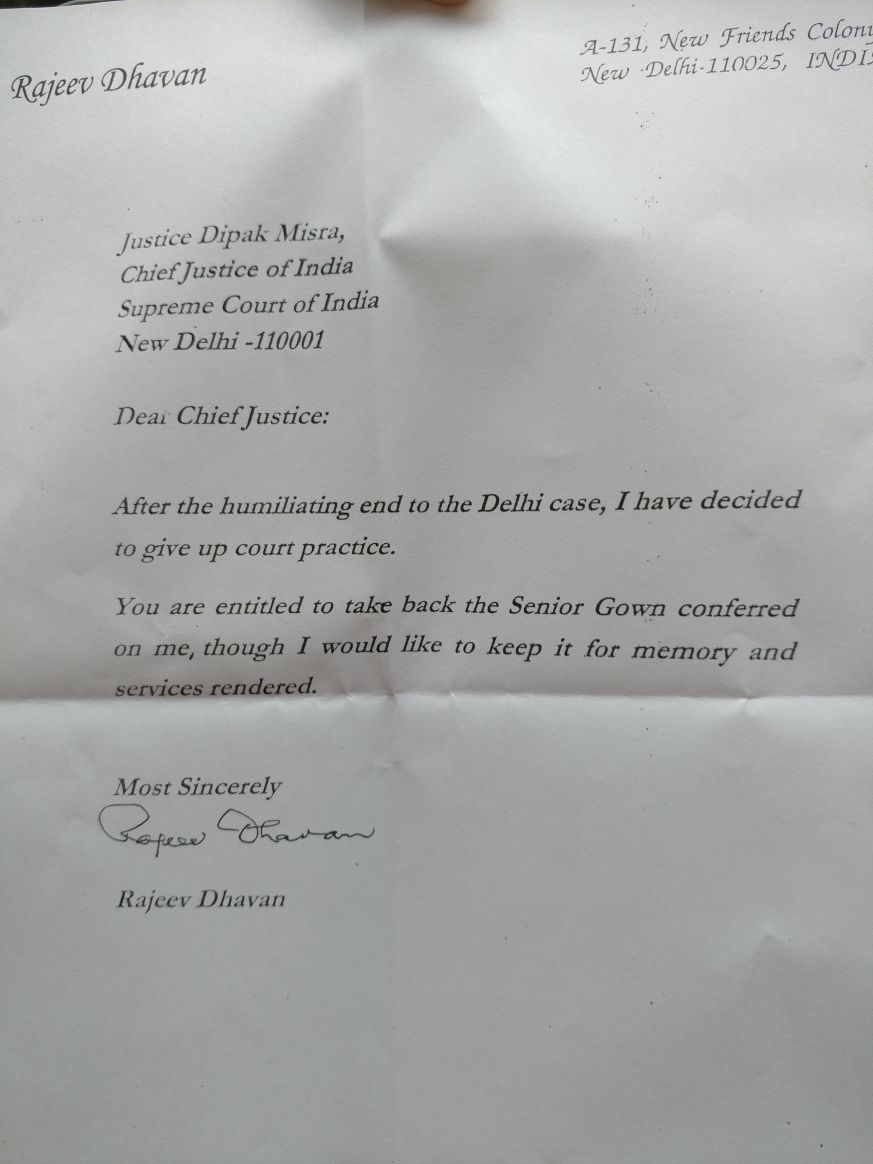 While the CJI wanted Dhavan to not argue the points already raised by another counsel from his side and rather give written submissions, Dhavan insisted on making oral arguments. Certain unsavoury comments were also made during the proceedings.
A day before as well, Dhavan had told the CJI not to begin final arguments in the Ram Janmabhoomi-Babri Masjid land dispute case since Justice Misra won't be able to complete it by October 3, 2018, the date on which he retires.
Justice Ashok Bhushan, another judge on the bench, had taken strong exception to Dhavan's statement and called it "unfortunate".
After two successive days of similar incidents, senior advocate Gopal Subramanium, who was also a counsel for the Delhi government, had shown up before the CJI and regretted the episodes.
Justice Misra had then lashed out at the conduct of the senior lawyers, calling their demeanour "atrocious". The CJI added he would be constrained to take action if the lawyers' body didn't take notice.
Justice Misra went on to state "such lawyers" don't deserve their designation as senior advocates and the gown.
Dhavan has now written to the CJI, asking him to take back the gown since he doesn't intend to practise anymore.
Dhavan has chosen to convey the reasons behind his decision to the CJI though it is not required under the Supreme Court rules to inform the CJI or any other judge if a senior counsel opts to quit practice.