With Rahul Gandhi by her side, Congress general secretary in charge of Uttar Pradesh Priyanka Gandhi met the family of the alleged gang-rape victim in Hathras on Friday evening.
After a scuffle with the Uttar Pradesh police near DND flyover in Noida, Priyanka Gandhi along with Rahul Gandhi and three other senior Congress leaders were allowed to meet the family of the victim.
"I felt the pain and suffering of the mother of the deceased girl in Hathras today. I told her that she should not feel alone. Her pain is mine also. I promised her that I will always stand by her and will fight for justice till it is delivered," said Priyanka Gandhi after meeting the family members.
In a video, Priyanka Gandhi can be seen consoling mother of the victim.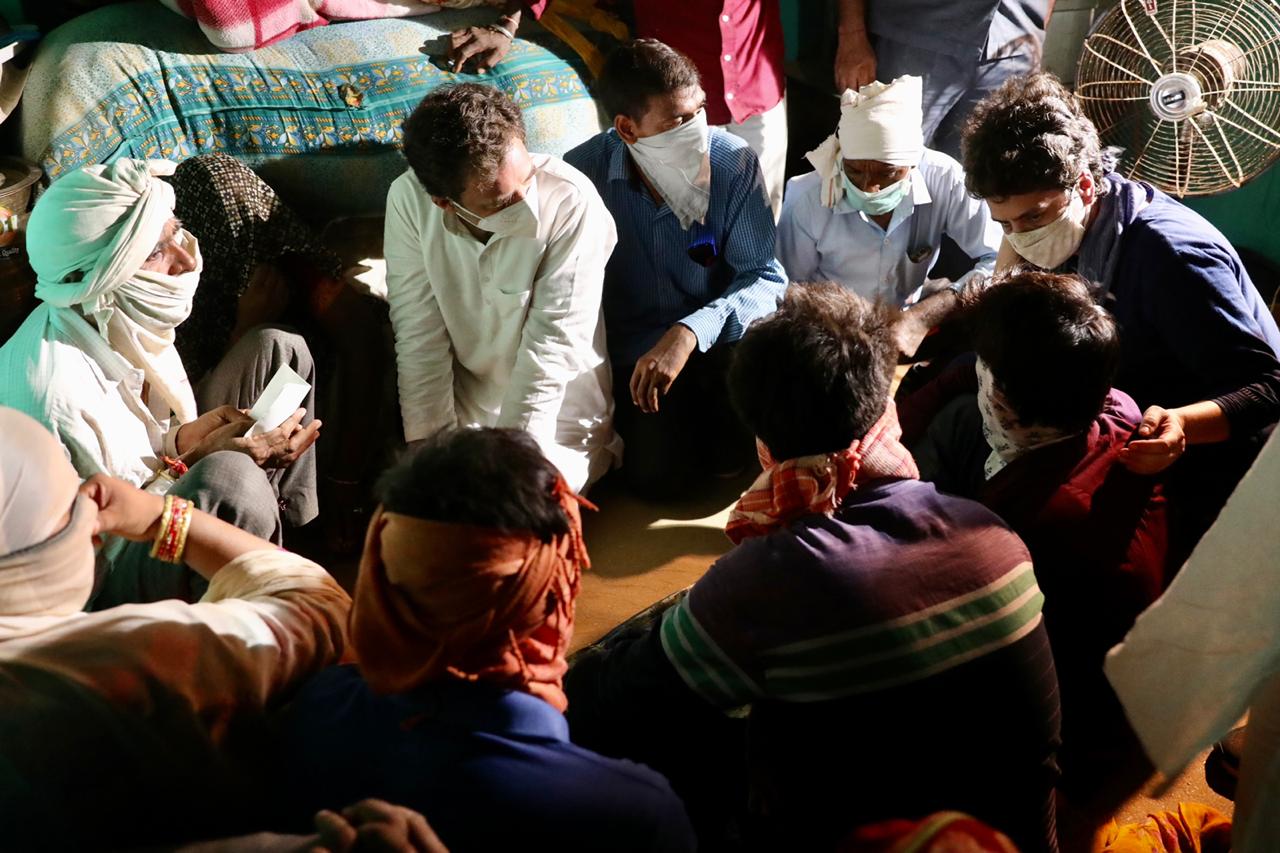 Congress leaders PL Punia, Jitin Prasad and Susmita Dev accompanied Rahul and Priyanka to Hathras.
Earlier in the day, the Uttar Police lathicharged Congress activists near DND flyover in Noida. Head of the Delhi Pradesh Congress Committee, Anil Chaudhary also received injuries in the process.
It was the Congress leaders' second attempt to reach Hathras. The first, on Thursday, ended in a scuffle after the Uttar Pradesh police refused to let Rahul and Priyanka Gandhi to visit the Hathras village.