New Delhi: Delhi Police launched an extensive drive in various areas of the national capital after posters mocking Prime Minister Narendra Modi started appearing on walls in parts of Central Delhi. Removal of the posters was carried out after members of the Bharatiya Janata Party raised objections to them and reported them to the Delhi police.
Such posters were recovered by police from walls of J Block area of Mandir Marg, NDMC area and Central Delhi's Patel Nagar and Shanker Road, reported PTI. Delhi police removed the posters around 10.15 pm and registered a case against unidentified persons under the Delhi Prevention of Defacement of Property (DPDP) Act.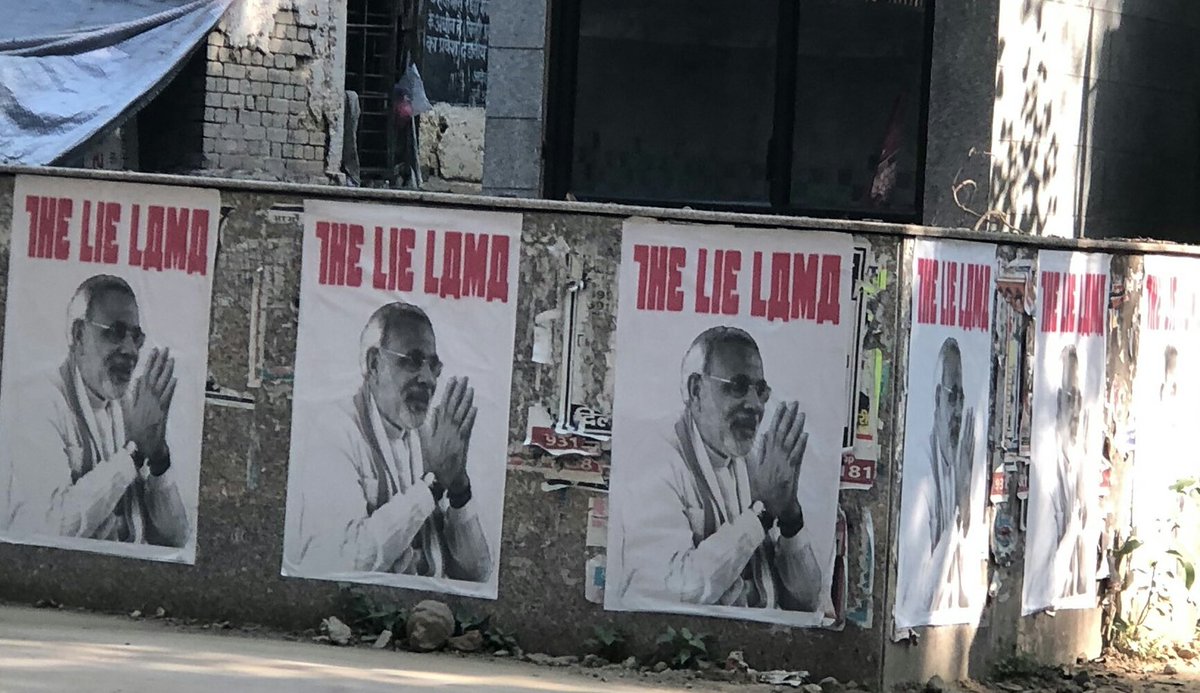 According to the official police report, the posters carried no name or mention of the press where they were printed. With the PM's picture on them, the posters had "The Lie Lama" written across them. Media agency the Press Trust of India reported that locals residing in and around areas where the posters were recovered from will be questioned by the Delhi Police. City police are also expected to comb through CCTV footage in order to zero in on the culprits.
Posters that appeared in Delhi calling Modi THE LIE LAMA. pic.twitter.com/hTwjysCsjy

— Andolan_Jeevi_Savukku_Shankar (@savukku) May 10, 2018
Prime Minister is currently on a two-day visit to Nepal where he was today accompanied by Nepal Prime Minister KP Sharma Oli when he visited the Janaki Temple in Janakpur and later addressed his supporters. While on his visit, the Prime Minister also initiated work on Nepal's biggest hydroelectric project, being built by an Indian company.