Ahmedabad, Sep 14, 2017: Prime Minister Narendra Modi along with his Japanese counterpart  Shinzo Abe inaugurated India's first high speed rail project in Ahmedabad.
The ground-breaking ceremony of India's first bullet train project was performed at the Athletic Stadium near the Sabarmati railway station.
Modi and Abe pressed buttons to unveil plaques announcing the launch of India's revolutionary rail project.
Japan International Cooperation Agency (JICA) and the Union Railway Ministry have inked a memorandum of understanding for the 508-km corridor, with Japan to partially fund the project.
Accommodating 750 people, the bullet train is expected to reduce the travel time between the two cities from seven to roughly three hours.
The project, which is expected to be commissioned by 2022, will have a dozen halts. A 21-km-long tunnel will be dug between Boisar and BKC in Mumbai, seven km of which will be under the sea.
Later in the day, Modi and Abe will participate in the 12th Annual Bilateral Summit in state capital Gandhinagar.
This will be the fourth annual summit between Modi and Abe, where they are expected to review the progress in the multifaceted cooperation between India and Japan under the framework of their Special Strategic and Global Partnership.
Yesterday, After concluding Cultural roadshow from the city's airport to the iconic monument Mahatma Gandhi's Sabarmati Ashram, Japanese Prime Minister Shinzo Abe along with his Indian counterpart Narendra Modi visited the iconic Sidi Saiyyed Mosque.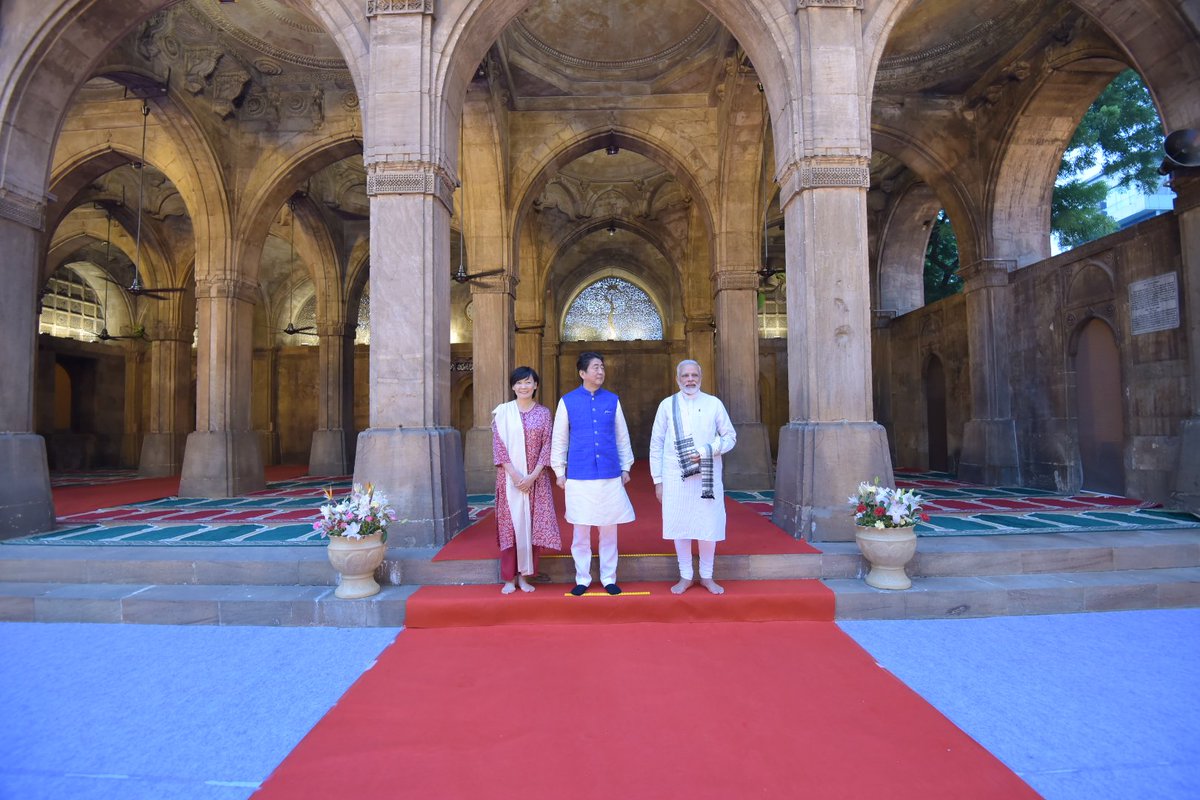 Japanese Prime Minister Shinzo Abe arrived here on Wednesday on a two-day visit to India during which he will hold talks with Prime Minister Narendra Modi and both will lay the foundation stone of the ambitious Rs 1.08 lakh crore ($17 billion) Ahmedabad-Mumbai bullet train project.
Prior to this , two leaders paid thier visit to the Sabarmati Gandhi Ashram where Mahatma Gandhi lived between 1917 and 193o.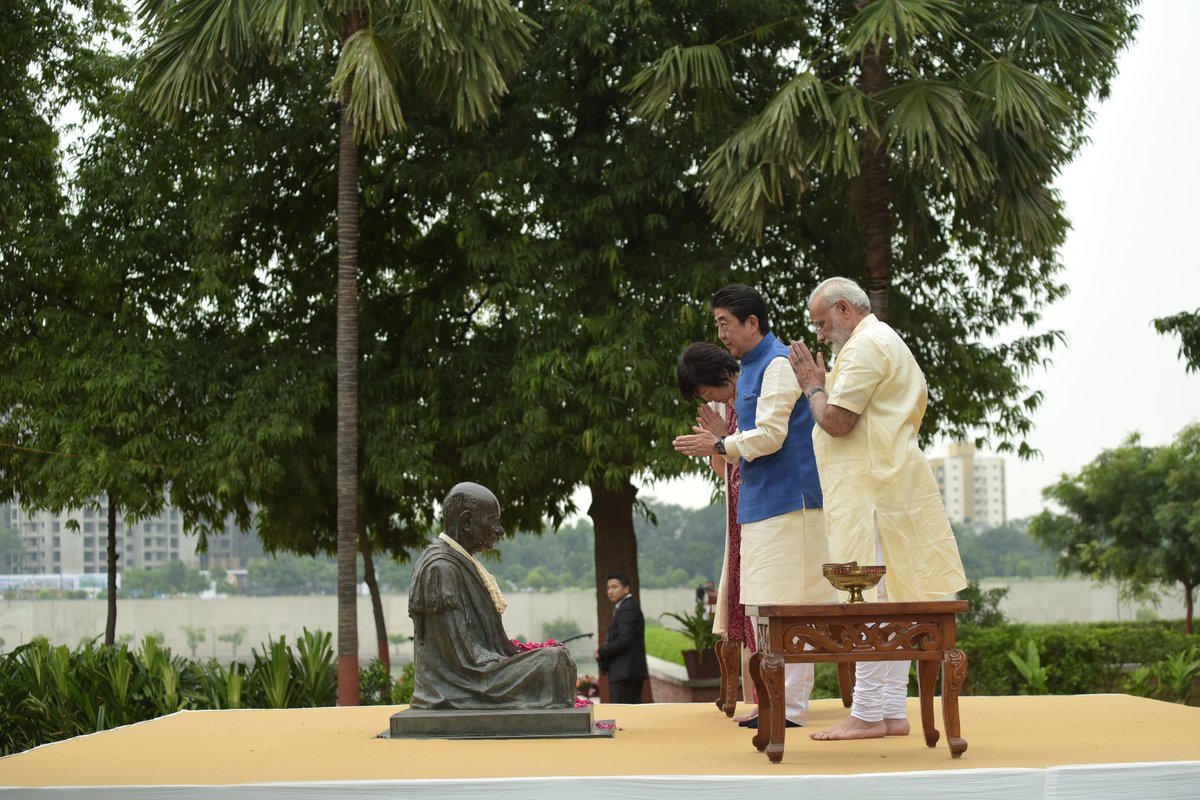 In a special gesture, Modi personally received Abe with a warm hug at the Sardar Vallabhbhai Patel International Airport here.
On Thursday, Abe and Modi will lay the foundation stone for India's first high-speed train project (Bullet Train) between Ahmedabad and Mumbai which is expected to be completed by 2022.
Abe and Prime Minister Narendra Modi will also hold the 12th India-Japan Annual Summit in Gujarat. This would be the fourth annual summit between the two leaders.
Later in the evening, PM Modi will host dinner for Shinzo abe at 'Agashiye' restaurant in old Ahmedabad area.
Wefornews Bureau