Mumbai, April 25: Industry veteran Anupam Kher, whose career has spanned over three decades and over 500 films, says playing the role of former Prime Minister Manmohan Singh has been the most difficult one in his career.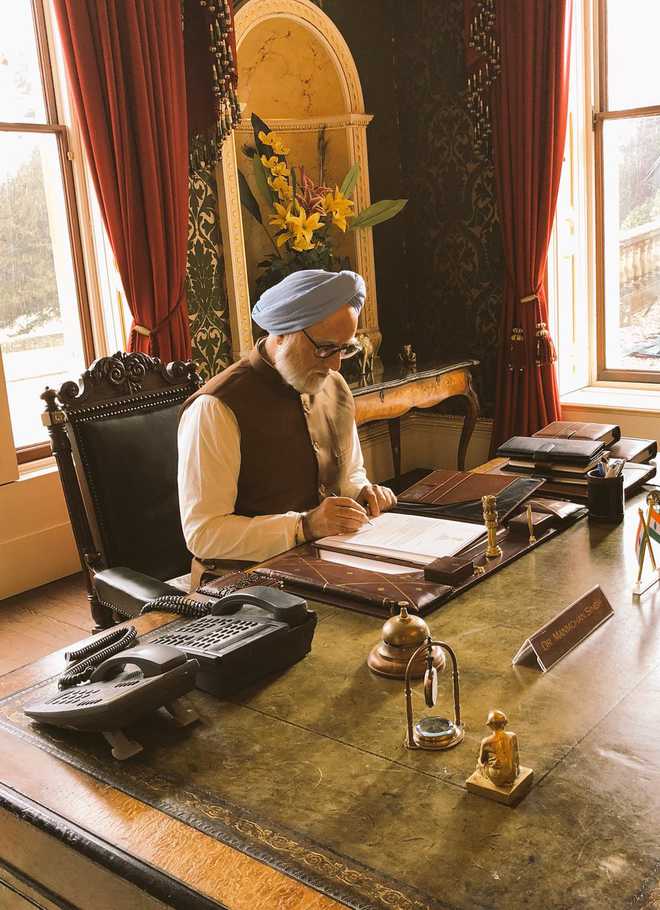 Anupam spoke to the media on the sidelines of the Master Deenanath Mangeshkar Smruti Pratishthan Awards 2018 held here on Tuesday.
Asked whether he has completed shooting of ambitious film "The Accidental Prime Minister", Kher said: "No… Only 40 per cent of the film shoot has been completed. I have studied the character of Manmohan Singh for four months and it is the most difficult role that I have done. I hope the audience will see his journey on-screen really soon.
A video of Anupam in the midst of the film's shoot was met with appreciation for how well the actor has tried to mould his walk and demeanour to match Singh's distinct style.
https://instagram.com/p/BhchQdCHnK4/?utm_source=ig_embed
At the awards ceremony, Anupam received a special honour for his contribution to Indian theatre and cinema.
Thank you @mangeshkarlata ji and #DinaNathMangeshkar trust for honouring me with #MasterDinanathMangeshkar award. It is the most humbling feeling to get awarded along with legends @ashabhosle ji and Ustaad @AAKSarod Saab. Thank you @nitin_gadkari ji for your appreciation.?? pic.twitter.com/gtyWJAqr0K

— Anupam Kher (@AnupamPKher) April 25, 2018
"I have come straight here only to receive this award from England after completing my shooting (schedule) for 'The Accidental Prime Minister'. I am really honoured and fortunate to receive this award.
"The kind of contribution that the Mangeshkar family has in the world of music is really unbelievable. They have not only won our hearts with their music, but with voices of Mangeshkar sisters, they have united the nation and that is their achievement. It's a great feeling to receive an honour by them."
Anupam dedicated the award to youngsters from rural parts of India.
"Whenever I receive an award for my work, it motivates me to do even better. I always say that it s not my lifetime achievement award because I feel like I have started my career just now. This award I have dedicated to youngsters from rural parts of India who come here (to Mumbai) and work hard towards achieving success.
"I just want to advice them that if a boy like me who was son of clerk from forest department of Shimla can receive this award, then they can also achieve many things in their life."
IANS