New Delhi, March 23 : The Delhi Police on Friday ordered a lathi charge here on thousands of JNU students and teachers, who were marching towards Parliament protesting against removal of several department heads and a coordinator for not complying with the universitys new attendance rules.
The police action took place this afternoon in south Delhi's INA area when the demonstrators, belonging to the Jawaharlal Nehru University (JNU) students' union and teachers' association clashed with the police, who tried to stop their march, calling it violation of law.
Brutal Police Lathi Charge on Student including teachers and females.#JNULongMarch pic.twitter.com/bjuRznB6vY

— Prashant Kanojia (@PJkanojia) March 23, 2018
In the melee, several demonstrators and media persons suffered injuries as the police initially used water cannons to stop their movement followed by a lathi charge.
According to the demonstrators, the police were stopping them from marching towards Parliament as they were not granted permission for the protest programme.
"As per schedule, we organised a 'padyatra' (walk) to Parliament. But the police stopped us at INA. They told us that we have permission to protest only at INA and that moving towards Parliament without prior permission is illegal," a demonstrator said.
Delhi police resorts to lathicharge and water cannon to disperse the protesting JNU students pic.twitter.com/l3GH0gJvub

— Arvind Gunasekar (@arvindgunasekar) March 23, 2018
Senior Delhi Police officials could not be reached over phone for their comments on the clash.
The JNU teachers are protesting against the removal of several department heads and a coordinator for not complying with the university's new attendance rules, and a number of them are on a hunger strike.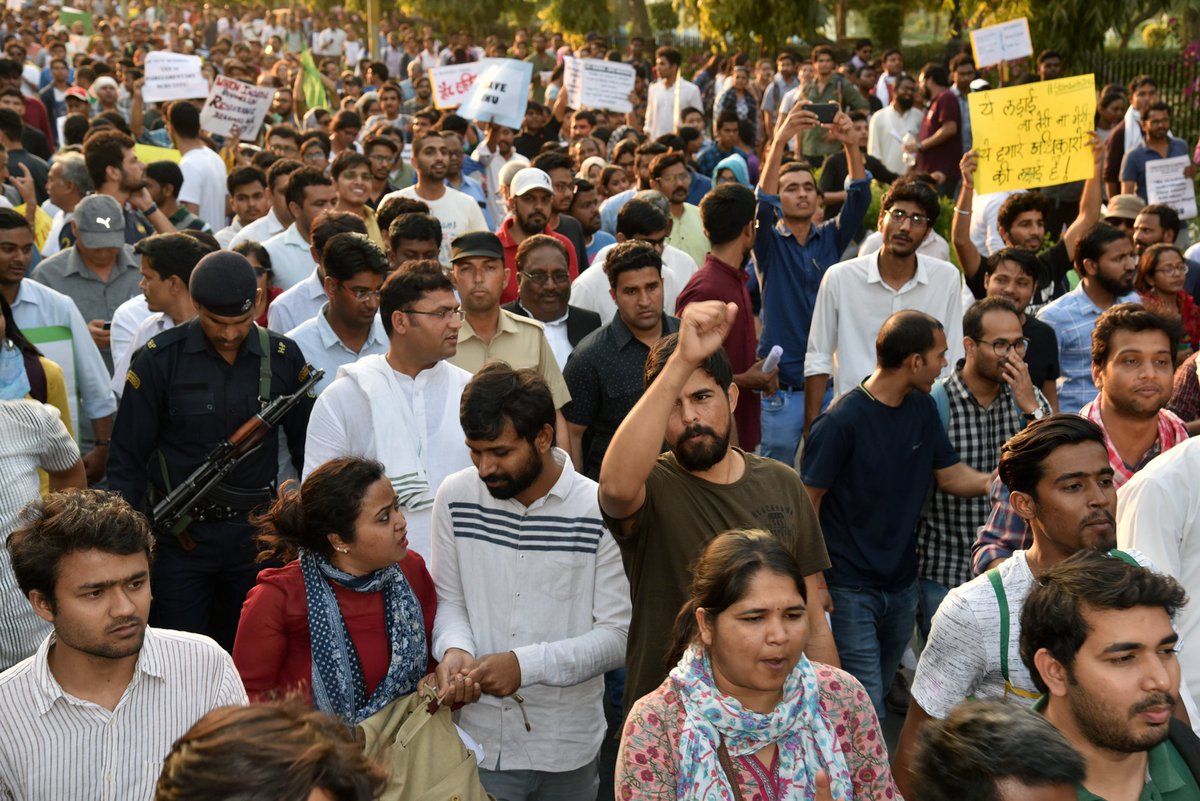 The association said the university's administration has not reached out to the faculty members who have been on the hunger strike for the past three days. It has also demanded that the management withdraw its notification removing the department heads and other circulars issued without consulting relevant university authorities.
The association also criticised the JNU administration over what it called "selective inaction" by the university against a professor accused of sexual harassment.