New Delhi, Aug 4 (IANS) In a show of opposition unity against the ruling NDA, Congress President Rahul Gandhi on Saturday led a protest demonstration against the rape of 34 minors in a government-funded shelter home in Bihar, alleging that weaker sections were under attack by the Narendra Modi government and now it would be the BJP-RSS ideology versus the rest of India.
"On one side it is the RSS-BJP ideology and on the other the rest of India," Gandhi thundered in his brief address to the gathering of hundreds of people at Jantar Mantar in the heart of the capital that brought leaders of various parties including RJD leader Tejashwi Yadav, Delhi Chief Minister Arvind Kejriwal, CPI-M General Secretary Sitaram Yechury, CPI leader D. Raja and rebel JD-U leader Sharad Yadav on one platform.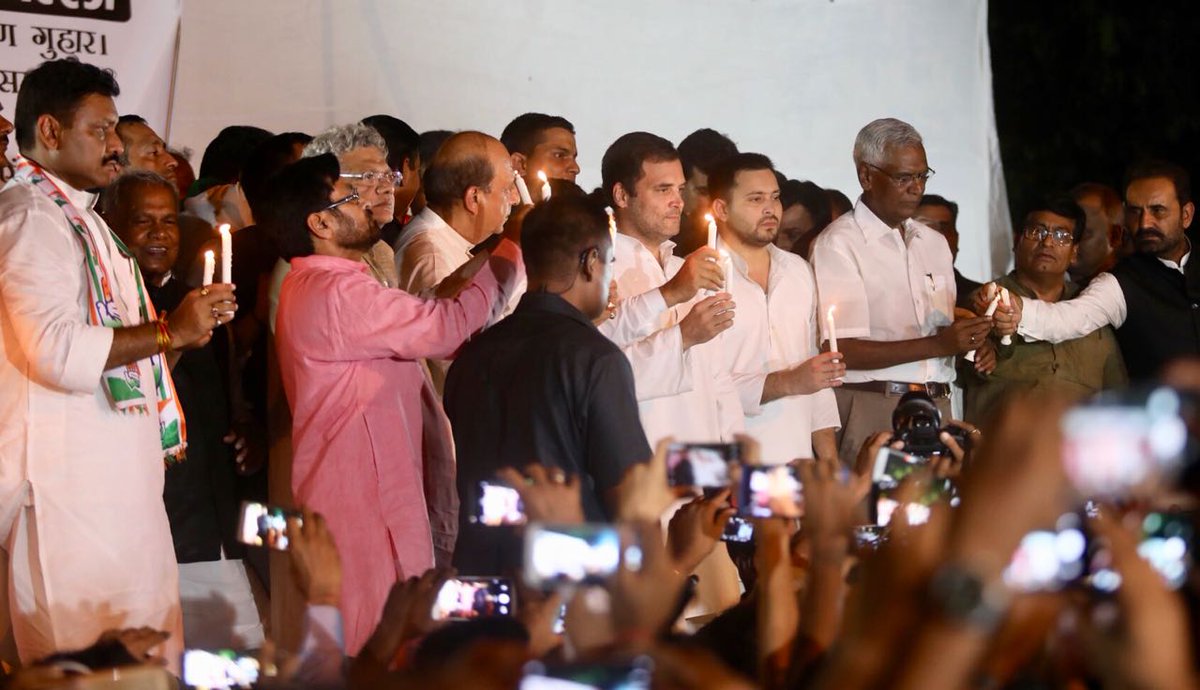 "You see how the opposition stands united here. India stands united while the BJP and RSS stand on the other side. It will be more visible very soon. India is saying that whatever happened in the last four years was not good… There were attacks on the Indian culture. But when Indians make up their mind, no one stands a chance against them."
We have gathered here today to show the people of India, the women and the weaker sections, that we stand by them and shall not back down: Congress President @RahulGandhi at the protest at Jantar Mantar, Delhi. pic.twitter.com/A3Wn2LHqg9

— Congress (@INCIndia) August 4, 2018
Gandhi said oppressed and weaker sections of the society were being assaulted openly in the country.
"Be it women, labourers, tribals, farmers, Dalits or minorities. Everyone is under the attack. But we are standing united here to tell them that we are with you, we are with the women of India."
The joint demonstration to protest against the rape of 34 minor girls in a shelter home in Muzaffarpur district was organized by Leader of the Opposition in Bihar Assembly Tejashwi Yadav, who said "as a Bihari, I feel ashamed that there is complete lawlessness in Bihar" as minors, who needed shelter, were being raped "right under the nose of the government".
The RJD jailed leader Lalu Prasad's son and former Deputy Chief Minister noted that the "heinous crime" was a sign of government's "failure" to protect women and oppressed.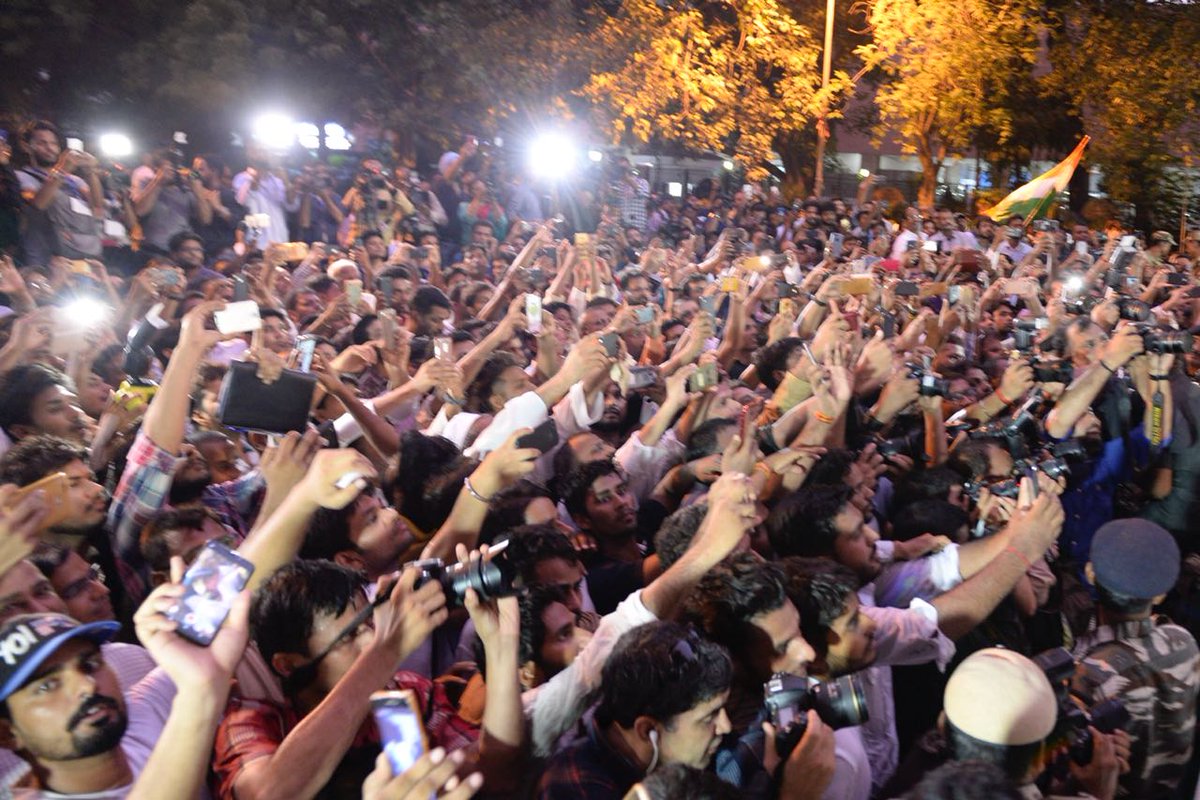 "In 2013, Brajesh Thakur (the main accused) joined the JD-U. Nitish Kumar should clarify on this. The Chief Minister has even visited Thakur's residence. The public is watching. I want to ask the people, will they choose the leader who has maintained silence on this issue? The 'rakshas raj' (demon's rule) is back in Bihar."
He said there was no news of the victims who had now been shifted to another shelter home in Madhubani being run by an aide of one Sanjay Jha "who is a close aide of Chief Minister Nitish Kumar".
Kejriwal alleged that "no action was taken" even when the Bihar government was alerted by some NGOs that all was not right.
"Children were being raped and government funds kept pouring in. Those who provide sanctuary to the accused are even bigger culprits… I want to warn them. Nirbhaya was raped and the UPA government was rocked. This time there are 40 such Nirbhayas (in Bihar)," the Aam Aadmi Party chief said.
Trinamool Congress' Dinesh Trivedi said it was shameful that "India's introduction is given in terms of incidents of rapes".
Yechury said there was no other remedy to this than capital punishment for the culprits.
"The slogan has now changed to 'BJP se beti bachao'. I haven't seen such inhumanity ever before… All this anarchy which we are seeing today, cannot have happened without the shelter of the BJP… We have to remove these parties from power from Centre and state."
Raja said Nitish Kumar should not continue as the Bihar Chief Minister after the "horrific and barbaric" rape of minors in Muzaffarpur.
"He has no moral right to continue. I also wish to question Prime Minister Narendra Modi about what is happening to our daughters. The Prime Minister should ask Nitish Kumar to act. It's a shame. The fight is for justice. The CPI is with Bihar and Tejashwi."