Kolkata, May 26: Kolkata Knight Riders (KKR) skipper Dinesh Karthik feels Nitish Rana's run out cost them dear as they lost to Sunrisers Hyderabad (SRH) by 14 runs in the Indian Premier League (IPL) Qualifier 2 on Friday.
Chasing 175 for victory, KKR were cruising at 87/1 when Rana slipped trying to run a second and Rashid Khan combined with wicketkeeper Wriddhiman Saha to effect the run out.
KKR could never recover from there as Rashid weaved his magic to scalp 3/19 and get rid of Chris Lynn (48), Robin Uthappa (2) and the dangerous Andre Russell (3).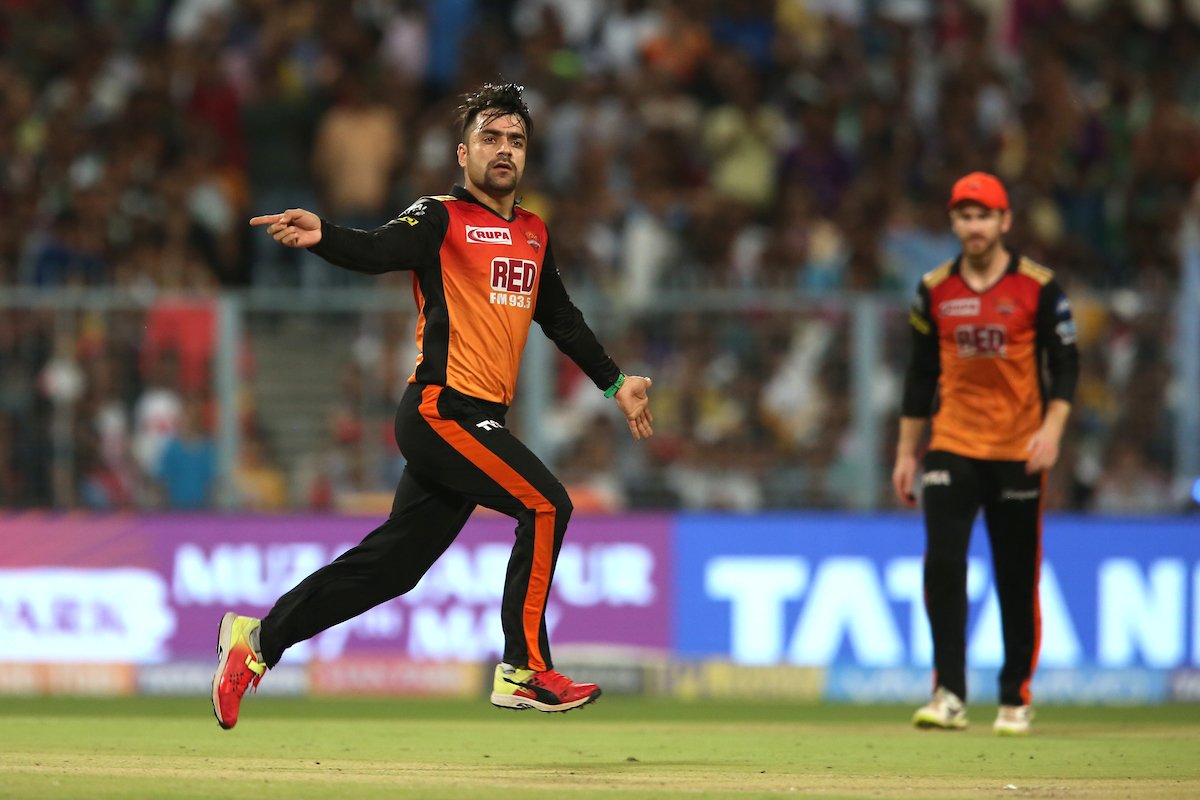 KKR could manage 160/9 in 20 overs, thus missing a chance to play in the final against Chennai Super Kings on Sunday.
"Nitish Rana's wicket changed the course of the game. Because we were 80/1 at that stage, if he had pushed off at that stage and taken off..we had wickets in hands towards the last 6-7 overs," Karthik said at the post match press conference.
"The game could have been ours. So Nitish's wicket was very important at that stage and it was a silly dismissal," he added.
Lauding Rashid for his virtuoso performance, the Afghanistan spinner also smashed an unbeaten 10-ball 34 to drag Sunrisers out of a hole and post 174/7, Karthik said KKR batsmen had played him well in the previous two league matches but it was just his day.
"He (Rashid) had a brilliant game. He batted really well, he fielded well and it was a day when everything went right for Rashid and credit to him. In these kind of games you expect an individual to stand up and he did really well," said Karthik.
"Till now we have actually played him well, the two times that we have played him. He is a quality bowler so on a day when he is bowling well and gets a couple of wickets," the Kolkata skipper added.
Karthik blamed the batters for the defeat, also prasing young Shubman Gill for his fightback till the last over when 19 was needed. Gill scored a 20-ball 30 before getting out.
"The way we have batted, it was upto the batters to see the game through. Whenever we have chased down totals, one of the batters have stood there till the end and today that didn't happen," expressed Karthik.
"Shubman fought hard which shows his character. He is special. Other guys could not perform today and that made the difference," opined the 32-year-old.
"A couple of good hits and things can change. But that did not happen today. Credit to the way we played, can't take small things away. You got to give credit to Sunrisers as well, the way they have defended a target," the KKR skipper said further.
"They have beaten us twice at Eden Gardens. They have lost four in a row, so to comeback and win, hats off to them," he added.
Asked about the positives from the season for KKR, Karthik highlighted the evolvement of U-19 players Shubman and Shivam Mavi coupled with unearthing of pacer M Prasidh Krishna.
"It was a good good campaign for us. We played as a team an made a lot of memories. That's what you play cricket for," Karthik reflected.
"Shubman has been outstanding, Prasidh has been brilliant. Mavi has been real quality and Nitish also batted really well. So there are lot of good young players that KKR can look forward to," he expressed.
Captaining KKR for the first time since taking over the reins from Gautam Gambhir, Karthik has led from the front more often than not.
Asked about his stint as a leader, he said, "As a leader I kept the team together. I was helping each other individually. I wanted to make sure everybody tried and I try and empower people to do what they do the best."
"My goal has always been that. I cannot comment about me as a leader, players can say that," Karthik signed-off.
IANS