New Delhi, March 26: To mark the 45th anniversary of the famous Chipko Movement, search engine giant Google on Monday dedicated its doodle to the movement.
The doodle portrays a colourful design where a group of women are standing around a tree, representing their fight against deforestation which was the main objective of Chipko Movement.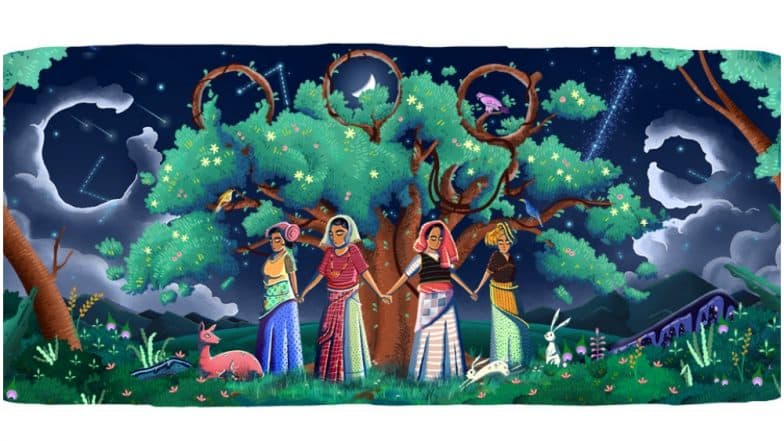 The word Chipko means 'to stick' or 'to hug' and the name of the movement has been derived from these words.
The Chipko Movement followed Gandhian philosophy of peaceful resistance and was an uprising against the people destroying ecological balance.
The Movement took place in the 18th Century. Under the leadership of Amrita Devi, 363 women from 84 villages of the then Uttar Pradesh (now Uttarakhand) took to themselves to protect khejri trees from being cut down at the order of the king of Jodhpur. The resistance was important for these women since deforestation would have directly affected the supply of firewood. The king later decreed an order that the trees would be left unaffected.
Sunderlal Bahuguna, a renowned environmentalist took the initiative to protect the beautiful regional forests in Uttar Pradesh. Chipko Andolan was to preserve the nature from being mercilessly destroyed on accounts of setting up of factories or roads and constructing dams. Sundarlal Bahuguna was awarded the Padma Vibhushan in 2009.
One of Chipko's most salient features was the mass participation of female villagers.
WeForNews