Panaji, May 10 (IANS) The Goa BJP on Thursday begged to differ with the recent "pro-Karnataka" comments made by Prime Minister Narendra Modi and BJP President Amit Shah over the Mhadei issue during the poll campaign in Karnataka.
Addressing a press conference at the party's state headquarters in Panaji on Thursday, state Bharatiya Janata Party (BJP) spokesperson and South Goa MP Narendra Savoikar said the Goa BJP had faith in the inter-state water dispute tribunal which is currently adjudicating the dispute.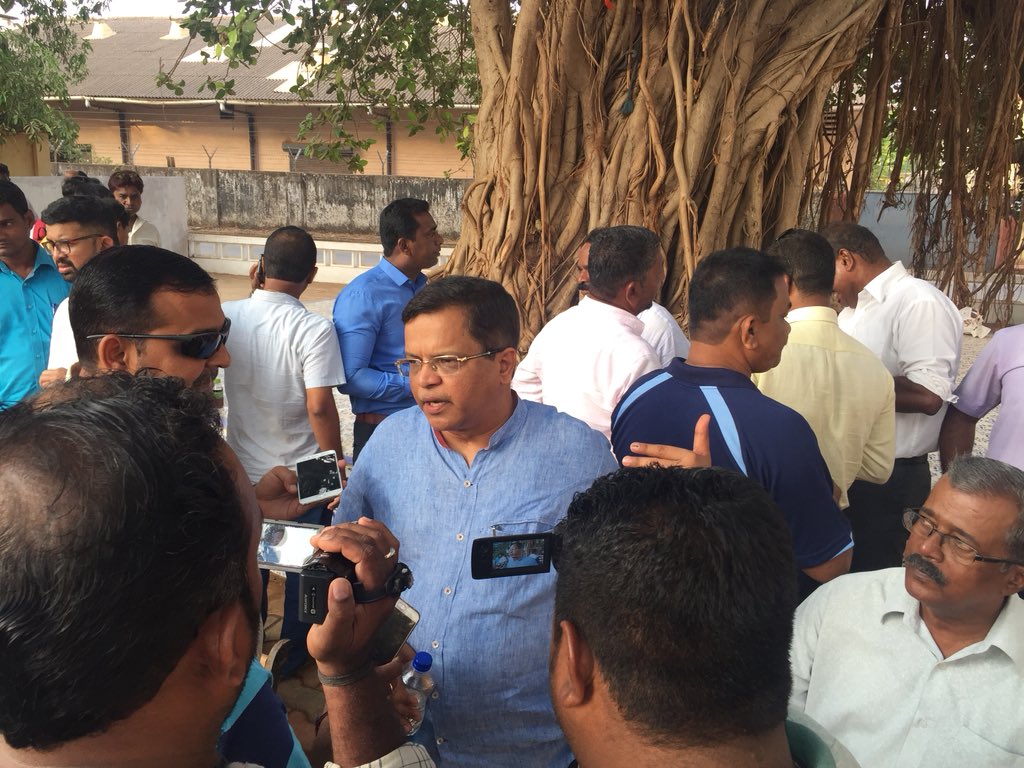 When asked to react to Shah's comment at a poll rally in Karnataka's Hubbali region, where the BJP President promised to resolve the Mhadei dispute in six months and that waters from the multi-state river would flow into Karnataka, Savoikar said: "He (Shah) has said, the issue will be solved immediately after (BJP comes to power). So far, as we are concerned, the matter right now is before the Tribunal… We will rely on the Tribunal award. Both states have placed their say before the Tribunal".
Savoikar also said Shah had only promised to "resolve" the issue in his speech, while also accusing the Congress party of having double standards on the Mhadei issue.
When asked if the BJP's Goa unit would be raising the Mhadei issue with Shah, during the latter's one-day visit to Goa on Sunday, and expressly pitch for Goa's case, Savoikar said: "The party president is visiting the state as a part of the organisational side. What the agenda will be, how much time will he give us…"
Goa, Karnataka and Maharashtra are currently contesting parties before the Mhadei inter-state water disputes tribunal over the controversial Kalsa-Bhandura dam project across the Mhadei river, through which Karnataka aims to divert water from the Mhadei basin to the nearby basin on the Malaprabha river.
The Tribunal hearing the dispute is expected to deliver a verdict in a few months.
Mhadei, also known as the Mandovi river, is considered as a lifeline in the northern parts of the coastal state.
It originates in Karnataka and meets the Arabian Sea in Panaji in Goa, while briefly flowing through Maharashtra.
The river's course is 28.8 km in Karnataka, and over 50 km in Goa.