NATO secretary General Jens Stoltenberg said that considering the "NATO 2030 agenda" it is imperative to invest in security so as to deliver a credible deterrence in the prevailing competitive as the global power is shifting.
During his bilateral meeting with Secretary of Defense Lloyd J. Austin III, Stoltenberg said, "The global balance of power is shifting. We see the rise of China, we see Russia continue to be responsible for aggressive actions against NATO Allies, and our neighbors, in cyberspace, through hybrid means, and also the way they have used military force against the Ukraine, Georgia and other countries in that region."
"We very much realize that we need to invest in our security to make sure that we continue to be able to deliver a credible deterrence and defense in a more unpredictable and competitive world. And therefore, as you just alluded to, I welcome the fact that the European Allies and Canada have invested more over now seven years, and I expect them to continue to do so," he added.
Secretary of Defense Lloyd J. Austin III reiterated US strong commitment to the transatlantic Alliance and to NATO during a bilateral meeting with Secretary General Jens Stoltenberg.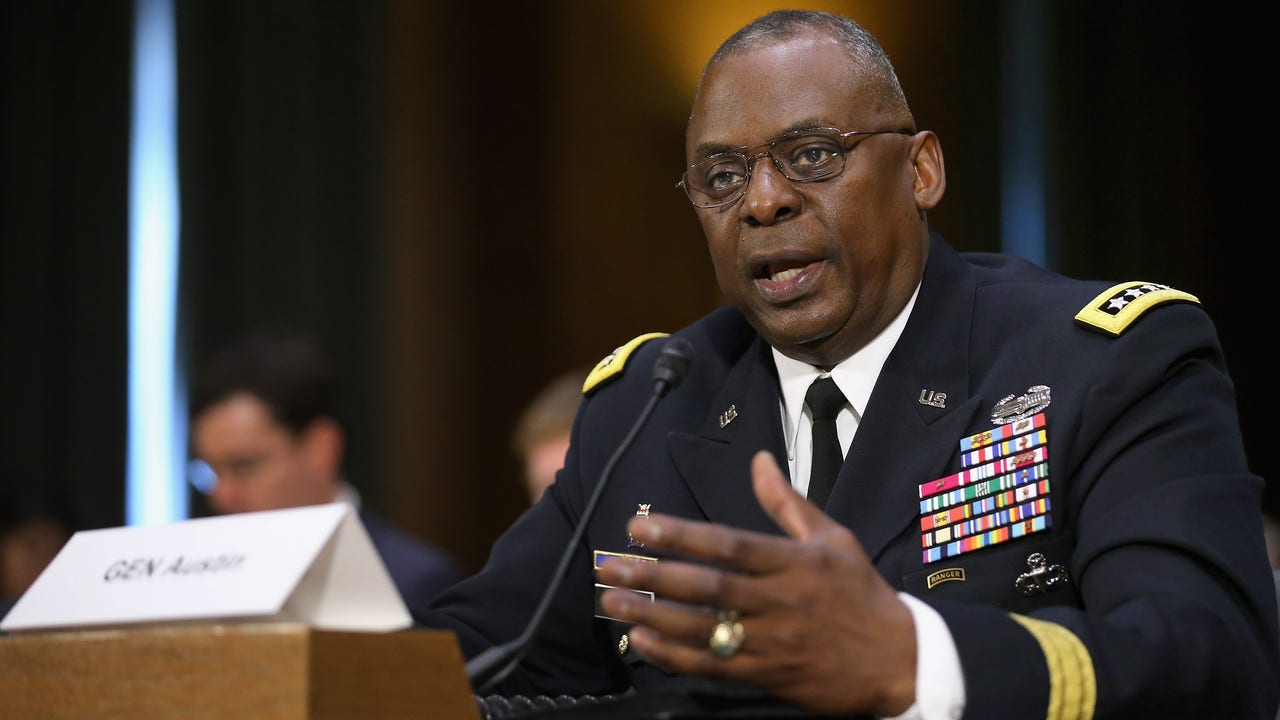 NATO Secretary General Jens Stoltenberg said, "We very much look forward to the NATO summit next week in Brussels, to welcoming President Biden and you and all the other leaders, because we face many challenges which we cannot face alone, but we need to face them together in NATO."
"Preparing for the NATO 2030 agenda is that we need to continue to invest. We need to continue to strengthen our deterrence and defense, but also to broaden our security agenda, to do more when it comes to resilience, technology and also working with our partners.
Austin said that the Department of Defense strongly supports your "NATO 2030" initiative and its goal of keeping the Alliance strong militarily, and making it stronger politically, and giving it a more global view.
Obviously, we're focused on NATO's top job– maintaining credible deterrence and being ready to fight and win if deterrence should fail.
But so too, are we focused on ensuring the entire Alliance has a comprehensive view of the challenges the transatlantic community faces and for leading NATO's adaptation to meet those threats.
"We can be proud of what we and all Allies have done since 2014, and I expect the Summit will chart a course for continued adaptation into the future," Austin said.
We can also be proud of our efforts to ensure our Allies share equitably in the responsibility to procure, prepare, and provide ready forces and capabilities.
The significant aspect is this is the seventh consecutive year of increased defense spending.
I think that's extraordinary, and I appreciate the emphasis you have placed on this issue.
Meanwhile, US is unwavering in its support for Ukraine sovereignty, territorial integrity and Euro Atlantic aspirations, said Laura K. Cooper, the deputy assistant secretary of defense for Russia, Ukraine and Eurasia.
The United States has long understood that the projection of strength and unity among its NATO allies and partners are vital components to deter Russian aggression and coercion, she said.
In that vein, the United States is committed to ensuring that NATO's door remains open to aspirants such as Ukraine, when they are ready and able to meet the commitments and obligations of membership and to contribute to security in the Euro Atlantic area.