New Delhi, Oct 27, 2016: A Pakistan High Commission officer on Thursday was detained by the Delhi Police over alleged spying and theft of defence documents while two others were arrested from Rajasthan on espionage charges.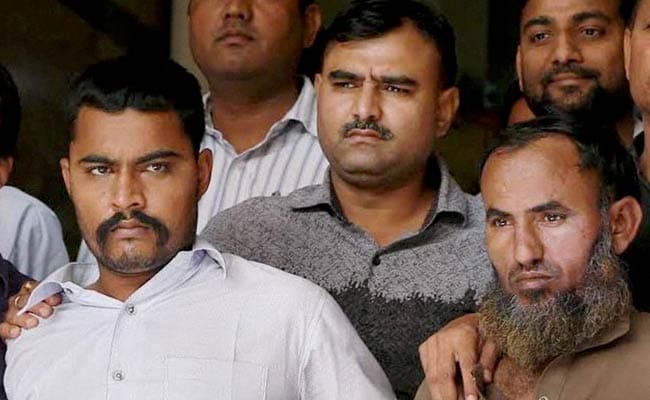 On intelligence aid, Delhi Police Crime Branch took the staffer identified as Mehmood Akhtar in custody. He was reportedly let off as he enjoys diplomatic immunity.
Akhtar was recruited by Pakistani Inter-Services intelligence or ISI three years ago and later posted in the High Commission in Delhi, the police said. He worked in the Visa section, allegedly so he could recruit potential spies.
"Documents recovered from them had details of deployment of the army and Border Security Force (BSF) at the border, a list of current and former soldiers…," a police officer said.
Akhtar used to meet the two at a designated place every month. On Wednesday, that meeting place was the zoo.
The two who were arrested had been leaking sensitive documents to the official, says police sources.
A senior police officer said "the spies are residents of Rajasthan working for Pakistan's ISI. The spies were in touch with the staff here at Pakistan High Commission and were providing sensitive information."
Those arrested have been identified as Maulana Ramzan and Subhash Jangir.
External Affairs Ministry Spokesperson Vikas Swarup said Foreign Secretary S. Jaishankar summoned Pakistan High Commissioner Abdul Basit to inform "that India had intercepted an official of the High Commission in the pursuit of espionage and that he was being declared persona non grata".
"The Pakistan High Commission has been informed that Akhtar and his family must return to Pakistan by October 29 (Saturday)," Swarup said.
Akhtar, detained on Wednesday and let off because of diplomatic immunity, had served in the mission for over two years during which he recruited Indians to spy for Pakistan's Inter-Services Intelligence (ISI), Delhi Police Joint Commissioner Ravindra Yadav said.
India categorically denied that the accused officer was mistreated. "He was treated with courtesy befitting his diplomatic status," Swarup said.
Wefornews Bureau