New Delhi, Oct 31 : The Congress on Tuesday termed the police crackdown on retired army personnel demanding OROP at Jantar Mantar as a "surgical strike", and attacking Prime Minister Narendra Modi said that on the one hand he celebrates Diwali with soldiers and then "commits gross injustice" with the very same soldiers by denying them OROP.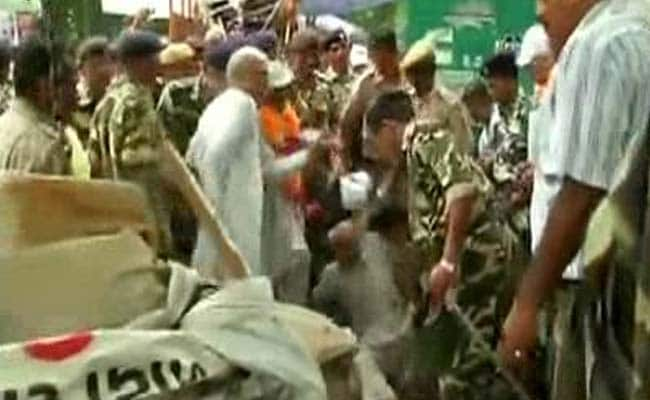 "The mask of nationalism came off yet again yesterday (Monday) when the Modi government used Delhi Police to forcibly evict peaceful ex-servicemen, war veterans and war widows from Jantar Mantar and even arrested them thereafter," Congress spokesperson Tom Vadakkan said.
He said it was the 869th day of peaceful protests for One Rank One Pension (OROP), and the government instead of listening to their demands conducted a "surgical strike" on the war veterans.
"The Prime Minister celebrates Diwali with our soldiers but commits gross injustice with the same people just after Diwali by denying them the benefit of OROP," he said, adding that this is not the first time that police force has been used against ex-servicemen.
"First they used police force to evict and lathi-charge them on Independence Day in 2015. Then an ex-serviceman was forced to commit suicide in November in 2016 and now the government is hiding behind an NGT order to target them," Vadakkan said.
He said that Jantar Mantar, with its strategic location in the heart of the national capital and adjacent to Parliament "accorded a significance and power to people's voices" and the crackdown on Jantar Mantar is an "assault on the ordinary people's rights" to protest and express their dissent against the government.
"We hope the nation will analyse whether the noise pollution at Jantar Mantar was a bigger threat to environment than this government's intolerance of democracy and dissent," the Congress leader said.
"We believe addressing environmental concerns cannot be in conflict with the fundamental tenets of the people's democratic rights," he added.