New Delhi, Aug 4 : Describing the incident of alleged rape of girls at Muzaffarpur shelter home as shocking, Congress president Rahul Gandhi said that the Congress party is standing firmly behind every woman and the weaker sections of the country.
Speaking in the protest by the opposition parties on the incident, Mr Gandhi said, 'we have gathered here for the women of our country, and will firmly stand with them. '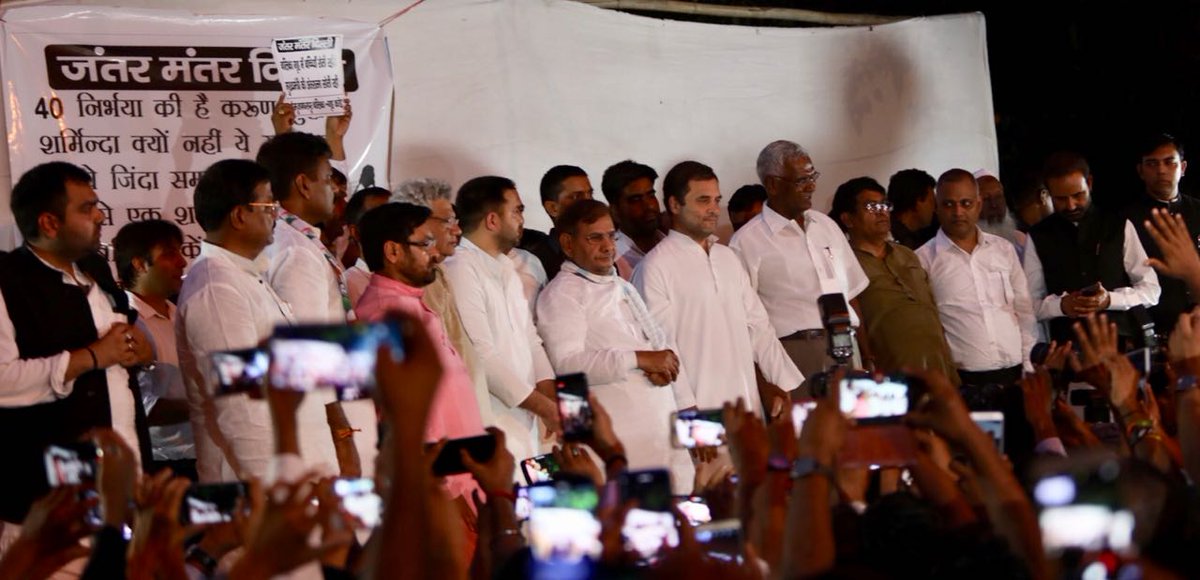 Charging the Modi government of targeting weaker sections including Dalits, minorities and women, he said, 'today all sections of society be it dalits, minorities or women are living in an atmosphere of fear under the current regime.
However, the Congress is standing firmly with these people. The opposition is standing together against BJP and the RSS. This will soon be visible to the Prime Minister and the the whole country. India is saying that it didn't like what it has seen in the past four years and they want it to stop.'
He also demanded that the Nitish Kumar Governemt take strong action against those guilty of the alleged rapes of the girls in the Muzaffarpur shelter home.
If Nitish ji is really feeling ashamed then he should take immediate action against those responsible, he said.
Congress President, @RahulGandhi joins @yadavtejashwi and other opposition leaders at a candlelight protest against the horrific Muzaffarnagar rapes
Rahul also participated in a candle march by the opposition parties.