Sofia, Sep 5 (IANS) India on Wednesday invited the Central European nation of Bulgaria to take part in its 'Make in India' initiative as the two sides signed four memorandums of understanding (MoUs), including in the area of civil nuclear cooperation.
"Bulgaria can become a key partner for India in the defence sector under our 'Make in India' programme and in technology intensive sectors such as IT, logistics and infrastructure under our 'Digital India' and 'Smart Cities' programme," Indian President Ram Nath Kovind said while addressing the media following delegation-level talks with his Bulgarian counterpart Rumen Radev.
"Indian companies are also keen to deepen their footprint in the Bulgarian market," Kovind said.
He said that during the talks both sides shared thoughts on regional and global issues.
"We agreed to intensify our multilateral cooperation to address climate change, sustainable development and terrorism," Kovind said.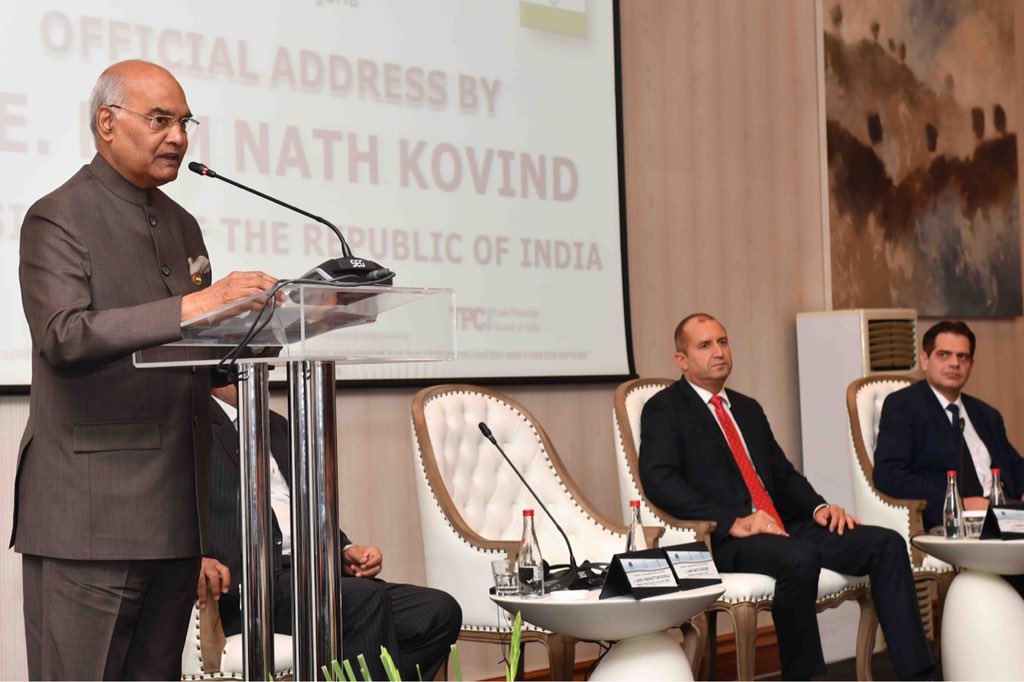 "I thanked President Radev for his support for an early adoption of the (India-initiated) Comprehensive Convention on International Terrorism at the United Nations," he said.
"We agreed that terrorism poses a grave threat to humanity and a strong global response was urgently required to deal with the menace."
Kovind also thanked Bulgaria for supporting India's claim for a permanent seat in the UN Security Council (UNSC) and for its membership in the Nuclear Suppliers Group (NSG).
India is part of the G4, that also includes Japan, Germany and Brazil, seeking permanent membership in a reformed and expanded UNSC.
China has been blocking India's bid for membership in the NSG on the ground that for a nation to become a member of the 48-nation bloc, it should be a signatory to the Nuclear Non-Proliferation Treaty (NPT).
Following Wednesday's talks, India and Bulgaria signed four MoUs in the areas of civil nuclear cooperation, investment, tourism and establishment of a Hindi Chair at Sofia University.
A programme of cooperation was also signed to enhance scientific cooperation.
Later, addressing an India-Bulgaria Business Forum here, Kovind said that key areas with potential for two-way trade and investment engagement include ICT, biotechnology, pharmaceuticals, agriculture, food processing, auto components, medical devices, defence production, infrastructure and tourism sectors.
However, he lamented he fact that India-Bulgaria bilateral trade stands at just over $300 million and said: "This falls way below the potential. I am confident that a lot more can be done together if we drive deeper into each other's economies and look for prospects."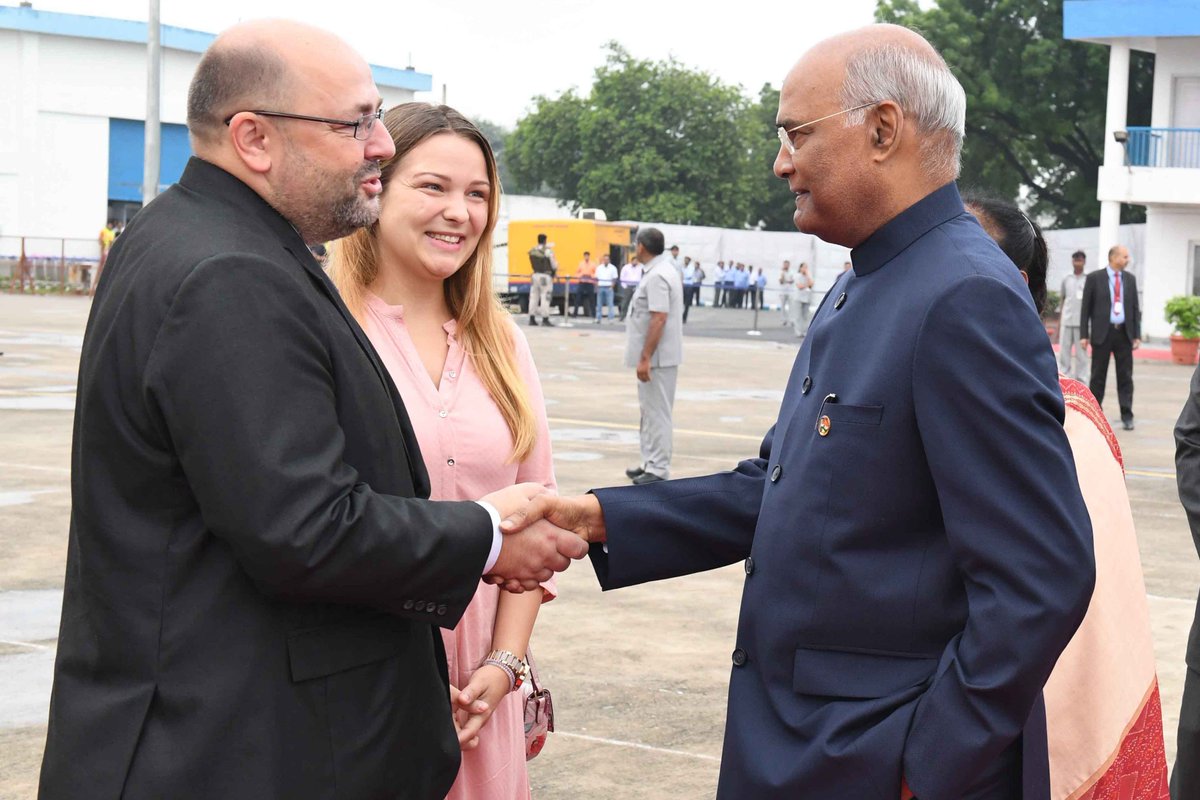 Kovind arrived here on Tuesday from Cyprus on the second leg of his three-nation visit to Europe that will also take him to the Czech Republic.
This is the first presidential visit from India to Bulgaria in 15 years.