Mumbai, Oct 10

: Rekha Ganesan was born on 10 October 1954. Rekha started her career early in 1966 as a child actress in the Telugu film 'Rangula Ratnam'.

Her film debut as a lead happened four years later with Sawan Bhadon in 1970 opposite Navin Nischol with a screen name of Rekha . Her dad was one of the popular Tamil actor, Gemini, while her mom was a popular Telugu actress, Pushpavalli.
Initially, she was not fluent in Hindi, later she took up Yoga, shed those extra pounds, learned Hindi and dancing, and thus was born a new and much improved Rekha – who went on to deliver one box office hit after another for example Nagin (1976), Muqaddar Ka Sikandar (1978), Mr. Natwarlal (1979), Khubsoorat (1980), Umrao Jaan (1981), Khoon Bhari Maang (1988) amongst others. In her later years,she has taken up character roles and appeared as a mother, even a grandmother in Krrish (2006) during 2006.

Her lean and  curvy looks got her many admirers, including well-established Bollywood actors such as Kiran Kumar, Jeetendra, Vinod Mehra, and Amitabh Bachchan.
Her marriage to Vinod ended in a divorce, and she ended up getting married to a businessman, Mukesh Aggarwal. Sadly, this marriage ended too  in a divorce, with Mukesh killing himself shortly thereafter.
If not acting, She likes to surf the Internet, has written biographies of actresses like Zeenat Aman, and Salma Agha on IMDb, likes to collect old photographs and postcards, mimic people, watch movies, and practices Yoga regularly, read comics like Archie and Dennie the Menace and is a vegetarian. She now lives with her Secretary, Farzana, and pets in a self-owned bungalow in Bandra (West)in Mumbai.
She has won three Filmfare Awards, two for Best Actress and one for Best Supporting Actress, for her roles in Khubsoorat (1980), Khoon Bhari Maang (1988) and Khiladiyon Ka Khiladi (1996), respectively. Her portrayal of a classical courtesan in Umrao Jaan (1981) won her the National Film Award for Best Actress.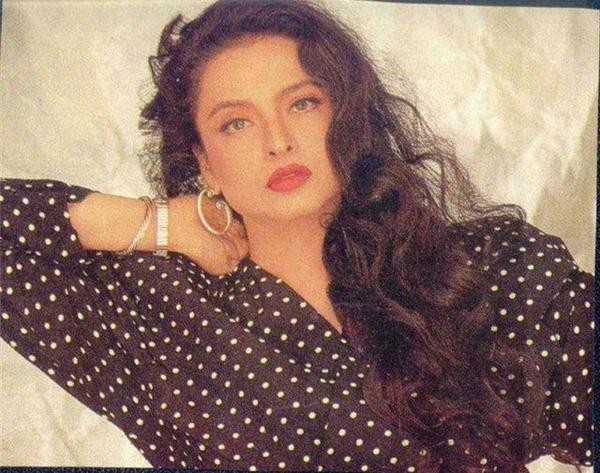 In 2011, Rediff listed her as the ninth-greatest Indian actress of all time.
some of the words said by Rekha……Maybe beauty lies in the eye of the beholder, in one self. So what? I don't care if it's said she's on some sort of spiritual trip, she's obscure, vague, not normal.. she wants to be different. I'm not so different… but people don't want to be common or normal. They have put me on a high pedestal.. or think I'm alien.. or.. (February 2008)
I've done concerts twice in my life.. in '87 and '97. Maybe this is the year to start planning a concert.. it has to be done right. I don't want to be running all over the place like a headless chicken. (February 2008)
On why she never adopted a child: Because it is the hardest job ever. As if.. not more responsible as a teacher's job. I know what it is to be deprived of a father's love. I would want a child to have both parents. That's why I've never thought of adoption.. or of having a child out of wedlock. (February 2008)
WEFORNEWWS WISHES REKHA A VERY HAPPY BIRTHDAY!
WEFORNEWS BUREAU