New Delhi, Oct 10, 2017: Accusing RSS-BJP of discriminating against women in their organisation, Congress vice-president Rahul Gandhi on Tuesday said that there so many women in the party, but i have not seen a single woman in RSS.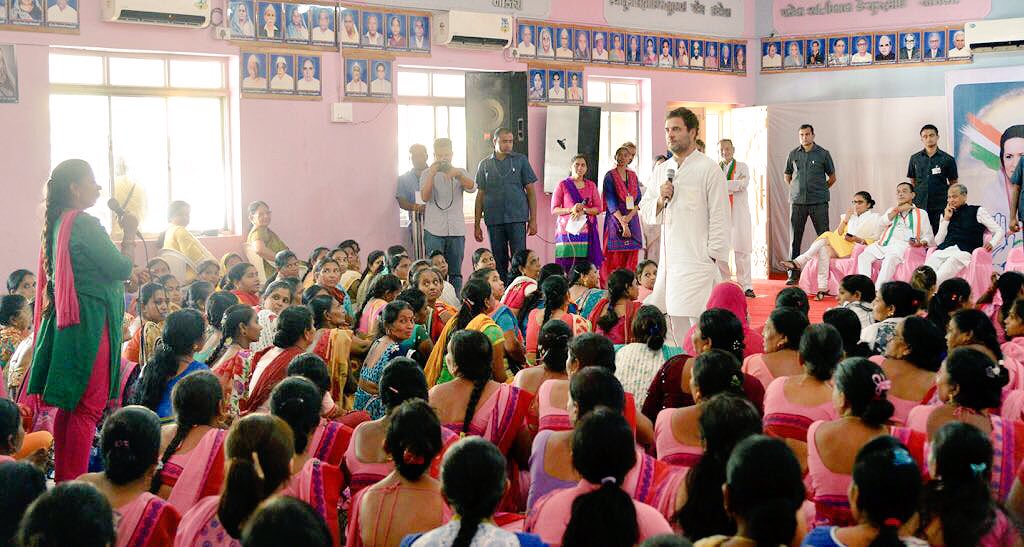 Addressing a meeting in Gujarat's Akota, Gandhi said "It is the BJP's thinking that till women remain silent, they are good. The moment a woman opens her mouth, they want to shut her up."
He then went on to criticise RSS by saying "Have you seen a single woman in an RSS shakha in shorts? Why aren't women allowed in RSS? They (BJP) have so many women in the party, but I have not seen a single woman in RSS," Rahul said.
Gandhi further added that "If the Congress is voted to power, it will focus on women's empowerment". "Our focus will also be on education, health care system. Has (PM Narendra) Modi ever interacted with you to know what do you need?" asked Rahul.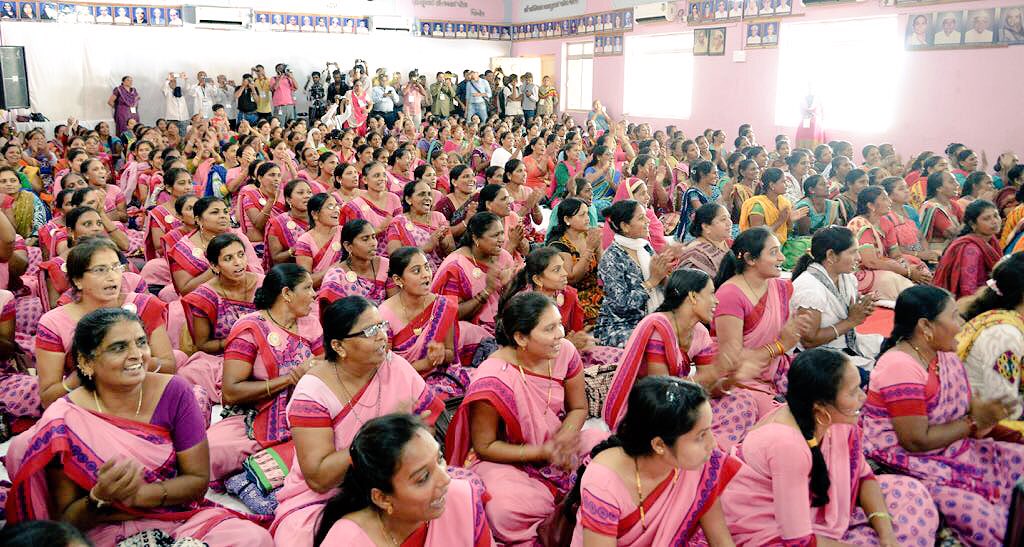 Targeting the PM, Rahul said "Modi launched Start up India in 2014, and Jay Shah's company fortunes grew." Referring to PM Modi as a gatekeeper again, he added, "The Chowkidaar of India is quiet even after his right hand man's son has made crores from Rs 50,000." He asked, "You know where Rs 2 lakh crore debt of the Gujarat govt has gone, to which company has chowkidar given it?"
"You enjoy taking selfies with your phone, but that phone has given jobs to Chinese youth," Rahul said. "'Made in China' is happening because Modi's focus is not on job creation. I want that when Chinese boys and girls use a phone, they should say 'Made in India', 'Made in Gujarat'.
Rahul said in order to bring jobs in Gujarat, entrepreneurial spirits need to be rekindled. "10-15 industrialists have NPAs of Rs 7 lakh crores, Modi is not taking this money back from them. Modi's focus is on growing only few industries," he alleged.
Wefornews Bureau