After US President Donald Trump's severe criticism of Pakistan's double standards in combating terrorism, Islamabad is considering growing Indo-Israel defence cooperation as a threat to regional peace.
As per the media reports, Pakistan is thinking whether to resume confidence building measures including the DGMO-level talks with India for reducing tensions along the Line of Control. The new development comes a day after Pakistan said four of its soldiers died and five others injured in cross-border firing by Indian troops across the LoC. The Indian Army, however, said seven Pakistani soldiers were killed in its retaliatory firing.
Pakistan-India DGMOs had last met four years ago at Wagah. The Wagah meeting took place after a break of 14 years.Pakistan is concerned and watching Israel Prime Minister Benjamin Netanyahu's six-day tour of India very minutely, who discussed with India ways to strengthen security cooperation against the menace of Islamist extremism that both democracies faced.
Already terror groups operating in the region including Al Qaeda and ISIS are taking advantage of the bitter battle between Pakistan civilian government with Indian government and Afghanistan government.
Islamic State has intensified its presence in Pakistan and there is an increased convergence between its fighters particularly in areas along the country's border with Afghanistan, the Pakistan Institute for Peace Studies (PIPS) think tank stated in their report.
U.S. President Donald Trump's decision of suspending an estimated $1 billion in security aid for Pakistan over harbouring terrorist groups such as Afghan Taliban, al-Qaeda and the Haqqani network.
It will be tough for Pakistan to counter terrorism as the entire scenario has become more challenging.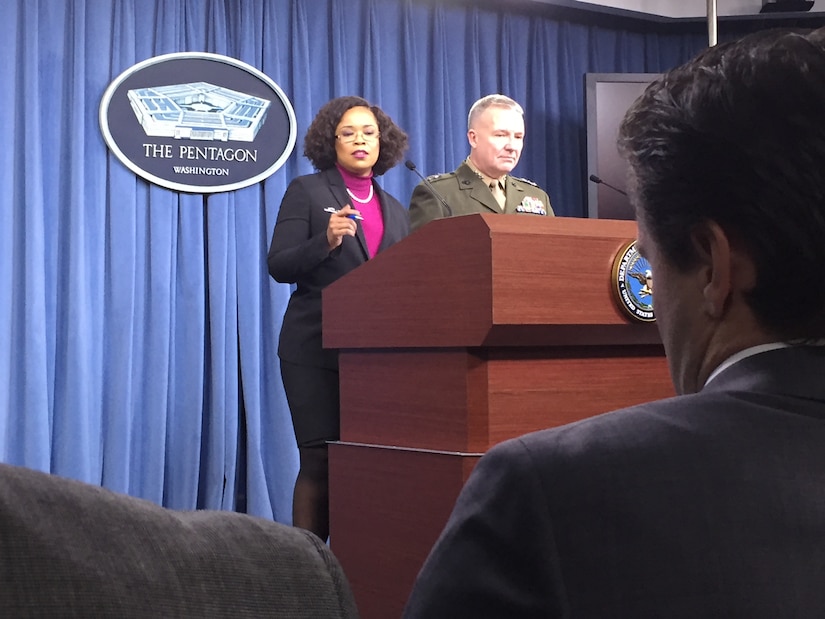 Pentagon Chief Spokesperson Dana W. White said "ISIS is a broken, and has been fractured. But the work still continues. So anti-ISIS coalition are going to continue our operations because we ultimately have to ensure that we have the conditions on the ground ."
Joint Staff Director Lt. Gen. Kenneth F. McKenzie Jr. stated "There are two dimensions. First is the physical caliphate in the central Euphrates River Valley. And, certainly, we're coming to — we're coming to probable closure on that.Although, I think it's difficult to forecast the way military events are going to turn. We seem to be having some success there, with our allies and partners. But I'm not going to — I wouldn't put a timeline on that."
Further added, "There's also an enduring global element to it, the franchisement, if you will, of ISIS. Even though they've failed as a caliphate, there are global — global manifestations of their brand that we see pop up."
White said, "US believe that Pakistan has the ability to address this threat. And we — and this is an opportunity for them to take decisive action, and we look forward to working with them to — to encourage them to do so."
American Gen. John Nicholson, the top commander of U.S. and NATO troops in Afghanistan had stated in November that ISIS-K is recruiting from the Tehreek-e-Taliban Pakistan,". About 1,000 ISIS jihadists are in Afghan provinces that border Pakistan, including "600 to 800" in Nangarhar, considered the group's primary bastion in the region.
Recently there have been attacks in Afghanistan that were claimed by ISIS and worried over the increasingly volatile situation, Afghan Defense Minister Dawlat Waziri said he would seek Iran's assistance in cracking down on the ongoing insurgency in the war-torn state.
By: Arti Bali
Senior Journalist