Jakarta, Aug 6 (IANS) At least 39 people were killed and dozens of others wounded after an earthquake measuring 7 on the Richter scale rocked Lombok and Bali islands in Indonesia on Sunday, an official said.
People were killed in Lombok island after they were hit by collapsing debris and concrete, said M. Rum, head of the disaster management agency in West Nusa Tenggara province, Xinhua news agency reported.
The number of the injured exceeded the death toll, but the official could not give a precise figure.
"Risk assessment is underway now and the figure will be found out later," he told a TV.
https://twitter.com/natashamoloko/status/1026079061725011970
The model and prolific tweeter, 32, jumped on social media as a magnitude 7.0 earthquake rocked Lombok and aftershocks shook the holiday home she is staying in sparking a tsunami warning.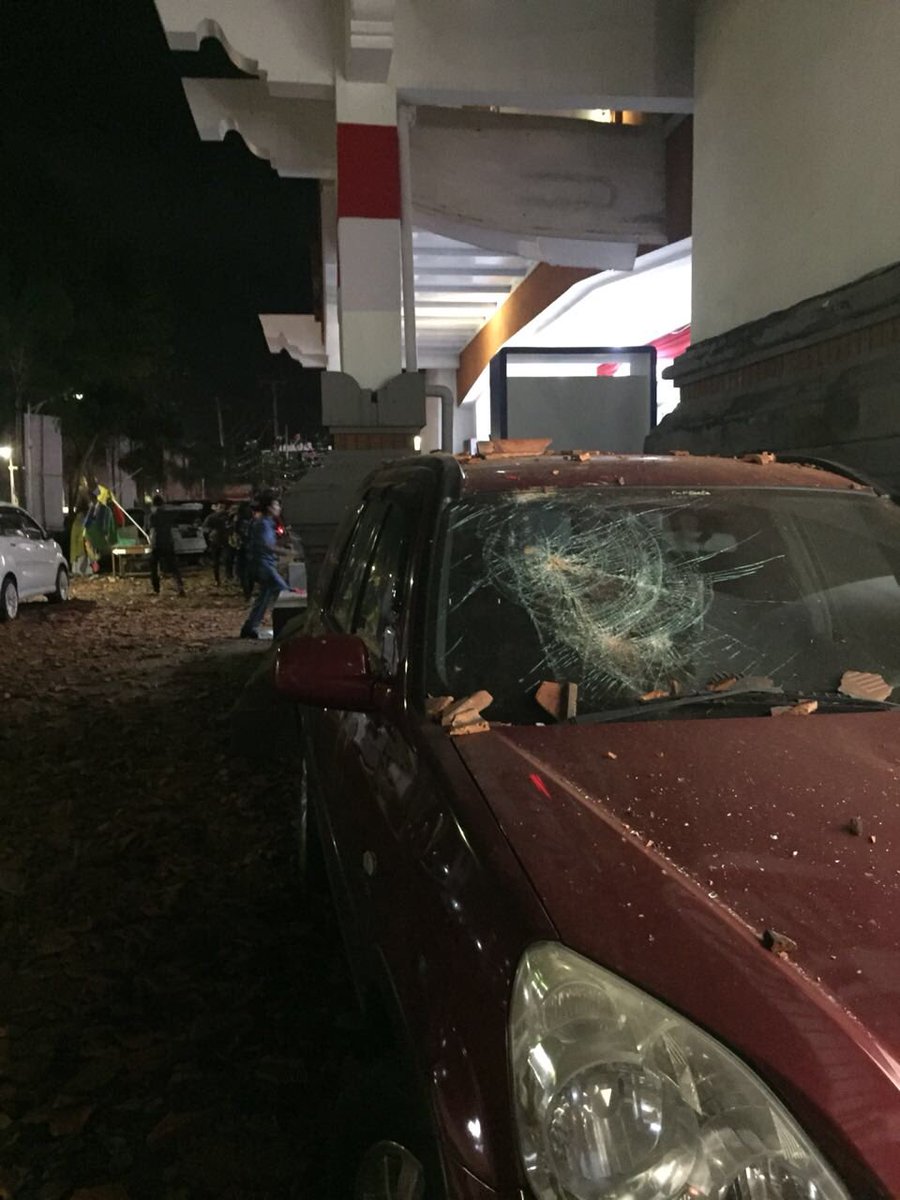 Chrissy told her 10.6million followers the island was experiencing aftershocks after the initial tremor and she walked outside naked holding her newborn son.
Chrissy Teigen tweets about earthquake in Bali and I dont know whether I should laugh or sympathetic when she walked like a naked zombie ?

(bacanya tweetnya dari bawah keatas ya gaes, heran kok gak ngerti bikin thread yak ini bini nya John Legend) pic.twitter.com/jR8oyuhltJ

— Simpenan Pejabat ™ (@BanyuSadewa) August 5, 2018
Gangga and Kayangan sub-districts of Lombok Utara district were the hardest hit areas, said Rum.
The powerful earthquake, which was initially measured at 6.8 magnitude, but was later revised up to 7, briefly triggered a tsunami warning.
The quake had an epicentre 18 km northwest of Lombok Timur in West Nusa Tenggara province and a depth of 15 km.
The tsunami warning was later withdrawn by the meteorology and geophysics agency.
"The tsunami was only recorded at the height of below 13 cm," Biana Rahayu from the agency said.
At least nine aftershocks were recorded with the strongest magnitude of 4.9 on the Richter scale.
On the nearby resort island of Bali, the quake damaged a shopping centre and scores of houses in three locations, spokesman of the national disaster management agency Sutopo Purwo Nugroho told Xinhua.